I, Robot...
England 6 Jamaica 0

Well, what more can you say about a scoreline like this? In the last warm up game before Germany, goals from Frank Lampard, an own goal,a Peter Crouch hat trick and Michael Owen, gave England what was, a very comfortable victory.

From a Rangers point of view, it was interesting to see our new defender, Damion Stewart in action as he lined up for Jamaica. Despite the scoreline, his touch looks good and he looks like he could be a useful signing.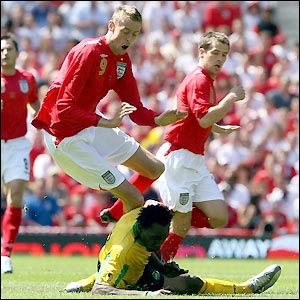 We were also treated to the now famous, Peter Crouch robot celebrations 3 times!! It would have been four, but for him chipping his penalty over the bar.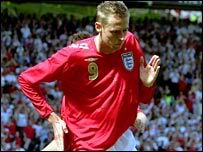 Let's hope we see this celebration again when the serious stuff begins for England next Saturday!

Corporate attended the match in Manchester today, and will hopefully be making his Lofty Heights debut as a match reporter when he gets back...
©LOFTY