A View From Down Under......... Matthew Turvill
Over the past few weeks my cousin Matthew has been in England visiting the family during a three week holiday from Australia and we were lucky enough to take him to two games during his time here, at home to Everton and away at Arsenal.
Matthew has been kind enough to share his thoughts on his experience of watching the R's in the Premier League and give us all some much needed optimism.
I'm Matthew and I'm 17, its always been my dream to go to a professional football match, now on holiday in England my family made that dream come true by getting me a ticket to QPR vs Everton at Loftus Road. When I first walked into the Loft, up the stairs with my beautiful cousin Sam and Luke (Mackie) and then look out onto the pitch was amazing, we walked down the stairs into the very first row and we could see all the players warming up, I had to stand there and take a deep breath because i couldn't believe where i was, a couple of minutes later the QPR mascot came round giving everyone high fives but when it came to Samantha she ran off terrified, me and Luke stood there laughing!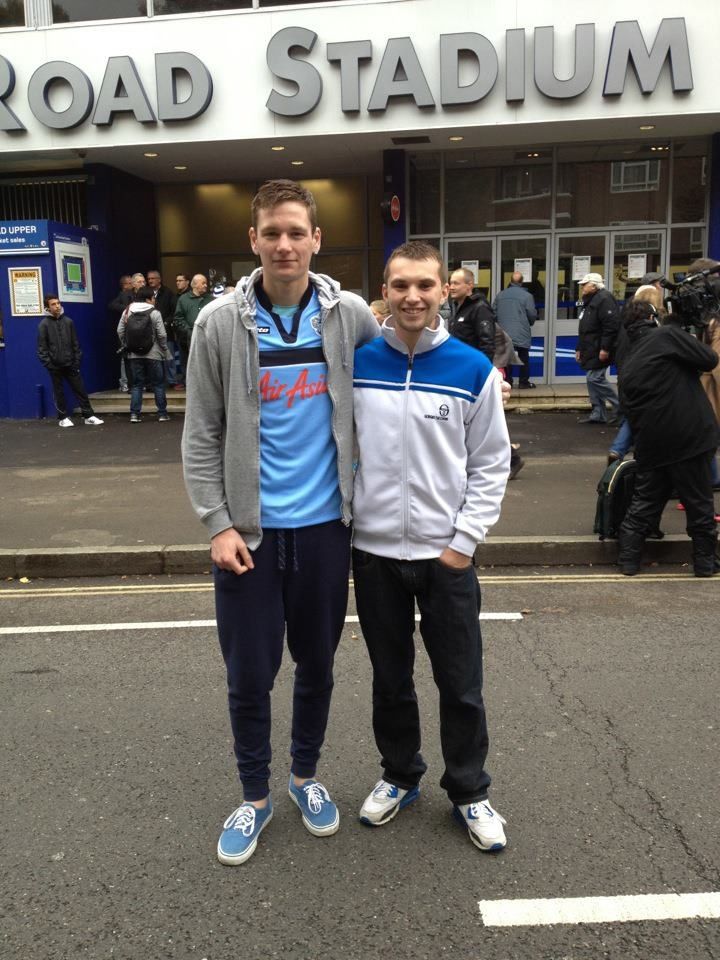 It soon came to kick off for the first half I was sat signing WE ARE QPR, with all the fans and my cousin Lee, Mark, Mark Hillman Lofty & Lorna the atmosphere there was wicked! 2 mins into the game we had an opportunity of counter attack from an Everton corner we had the chance and we put it away Junior Hoilett was the scorer we all went mental! We dominated in possession along with everything else.. a couple mintues to go before the whistle blew for the end of the 1st half, it came to Everton corner...Distin came running through and connected with it perfectly.. it hit the post came off Cesars back and into the net, a goal that Everton never deserved, that didn't change how we played we still dominated for the remainder of the 1st half.
The whistle blew for the 2nd half, it was once again a one sided game with QPR continuing to apply pressure and creating opportunities but just could not put the ball in the back of the net, Everton were good defensively but not so good on the attack, we couldn't break them down, the whistle blew for the end of the game. We all gathered outside to discuss who was the man of the match, I had a few in mind, Hoilett, Diakite & Granero, but out o the 3 it was Granero for me, a few saying Granero and a few saying Hoilett, Granero got it in the end.
We walked out the stadium into the streets, we waited and waited for the players to walk to so we could get autographs and signatures, Granero was first out and i was first in! I got my autograph from him i was so happy!, I ended up getting autographs from Granero, Onouha, Traore, Nelsen, Hoilett & Diakite and photos with Hoilett & Nelsen, if only I could of got one with Cisse but as he walked out, I was stood infront of him...he walked straight passed me but I
wasn't going to let that get me down tho I was happy with what i got! Thank you to my cousin Sam, Mark & Lee and the others to make it even better!
On the way back from the game I was talking to Sam and I said I could do that week in and week out and she said I wish you could came to Arsenal next week... and from the help from her and Luke
I GOT A TICKET
.... on a freezing Saturday morning we met at Aunty Jo's then we went off in the car but only this time... Luke was driving, we arrived safely at the Emirates after meeting with the others and catching the train from Cockfosters, it was so BIG, we found our seats and we were sat all together even better so i could experience it with everyone. The atmosphere at Emirates wasn't as good as Loftus Road in my opinion everything was too far apart but it was still wicked.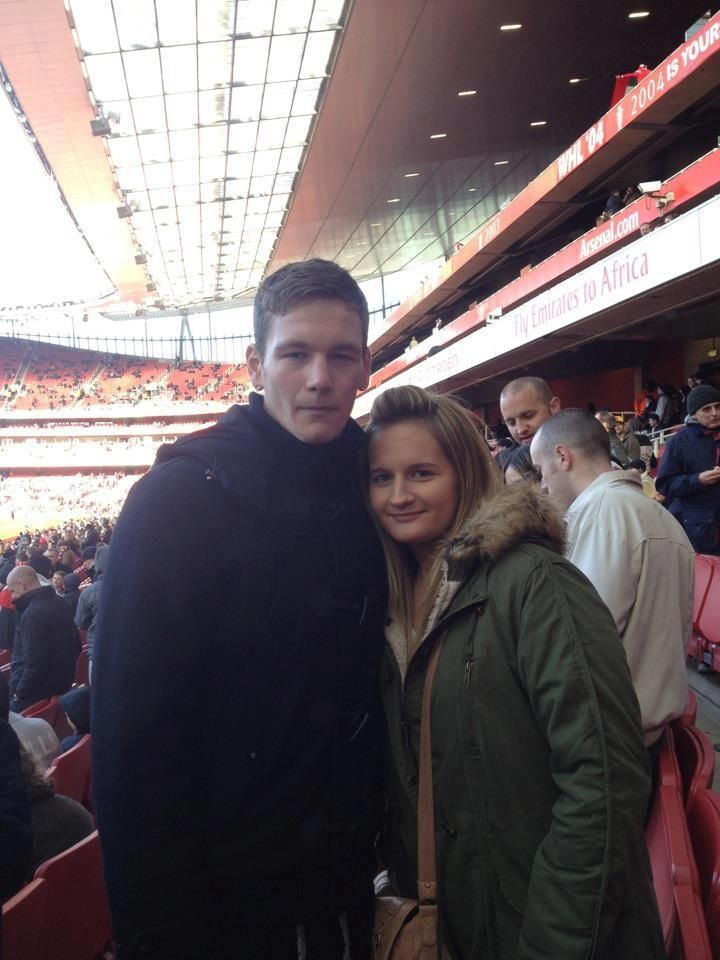 The 1st half kicked off and throughout QPR deserved a goal but yet again couldn't score they had many chances! Arsenal had a few chances in what was a very intense game. It came to the 2nd half and it continued back and forth but then a fumble in the box between Arteta & beautiful saves from Julio Cesar, Arteta running from OFFSIDE tapped the ball into the back of the net, there was loads of controversy between whether it was offside or not but it definitely was.. QPR still played good football and didn't let that effect the way they played, in the dying minutes Jamie Mackie (Lukes favourite) made a beautiful run from the wing dribbling in and out players right into the box he had a good chance he had a option to square it to Cisse but he hit it right at the keeper, the fans weren't very happy, Luke went mental kicking and screaming like a little girl
, the final whistle blew and QPR did not deserve to lose one bit! we came to the Man of the Match decision and everyone said Julio Cesar and a clean sweep.
My overall experiences of both games was amazing I enjoyed every little bit that happened especially meeting some new people that are all lovely people and are a laugh, none of that would of happened if it wasn't to my cousin Sam!!!