Charlie and Leroy Get the Job Dunne......
This afternoon saw another huge battle at the bottom as Burnley made the trip to Loftus Road in what would be an important game for both sides. Burnley themselves have been in good form as the R's are heavily relying on their home form to stage their fight for survival. Surely an intriguing game was ahead for us?
The gang had two casualties today as Jenson attended his wife's birthday and PK missed out due to his car breaking down. Traffic held Jess and myself up and we arrived fifteen minutes before kick off, delighted after hearing Chelsea lose to Newcastle.
Two changes were made to the side that lost at Swansea on Tuesday.
Onuoha and Kranjcar dropped to the bench as they were replaced by Isla and Zamora.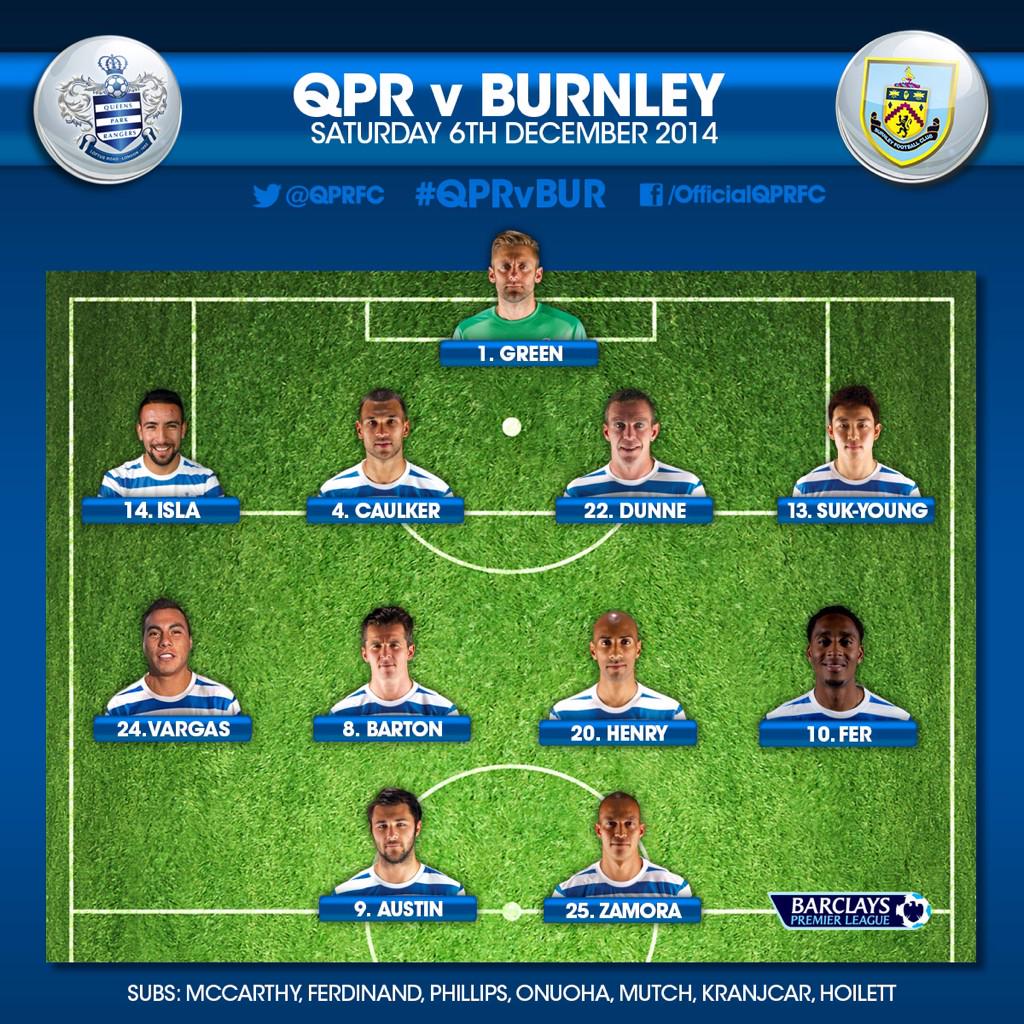 The first half was far from an entertaining encounter and very few points to note.
Burnley had the better of the chances with Rob Green having to be in top form to prevent the visitors taking the lead. Green fumbled Marney's right wing cross as Isla got in the way of the R's number one and the ball fell to Arfield, who must've thought he'd won the lottery, had a gaping goal in front of him and looked to place the ball beyond the Rangers' defence that were laying on the floor, amazingly Green made a great recovery and spread himself as wide as he could and deflected the shot out for a corner via his face. An incredible recovery and save!!
Green was again called into action shortly after as George Boyd picked up the pieces on the edge of the box and unleashed a left footed swerver that started outside the far post and curled in towards the top corner..... it was destined to nestle in the top corner but that man Green somehow stretched his arm out to fingertip it onto the post and out for another corner! Green was on song again following an immense performance at Swansea mid week and it was going to take something special to beat him today!
The R's finally started to get a foothold in the game after twenty five minutes and had one real notable chance in the first half.
Vargas beat Ben Mee down the R's right and fired in on Tom Heaton's goal but saw the effort blocked before then being cleared to safety.
At half time I cannot say we were enthused at all, this game wasn't for a football purist and had a sense that neither team wanted to lose the game. Burnley had the better of the chances and were unsettling the R's with there full on pressure play and didn't allow our midfield to settle or string passes together and this often led to us hitting a long ball to Zamora or firing their passes wayward.
Burnley started the better of the teams in the second half but the R's grabbed the all important first goal six minutes into the half.
Zamora released Austin down the R's left and the former Burnley man squared beautifully to Fer as the Dutchman grabbed his second goal at Loftus Road in two games when he side-footed home to raise the roof and release all the tension that had been building up around the ground.
The goal should of deflated the visitors, however to their credit they used this as a springboard to put Rangers' under the cosh in a very nervy ten minute spell for the home faithful.
The intense pressure led to the R's making a change with Zamora coming off and Kranjcar coming on to play behind Austin a give an extra man in midfield and try to nullify Burnley's attacking threats.
With fifteen minutes left the game was finally put to bed.
Rangers' strung together a good twenty plus passes before Isla and Vargas played a clever one-two with each other as Isla then pulled back a delightful cross to Austin who fired home to seal the points and it certainly looked like the R's number 9 enjoyed scoring it before giving the Burnley fans a little wave as he jogged back to the halfway line.
The visiting fans were soon waving good bye to Austin as straight from the re-start Austin was giving a second yellow for what looked like a fair aerial challenge that Keane fell from like he had been shot. No sooner had the second yellow been dished out he jumped straight back up and made a miracle recovery! I may be wrong with what I said but that's how it looked to me.....
Burnley applied their numerical advantage well, however they did not create too many clear cut chances to, if anything Rangers' should've extended their lead further when Fer slid in Yun Suk-Young one on one with the 'keeper back the left back's shot was well saved by Heaton.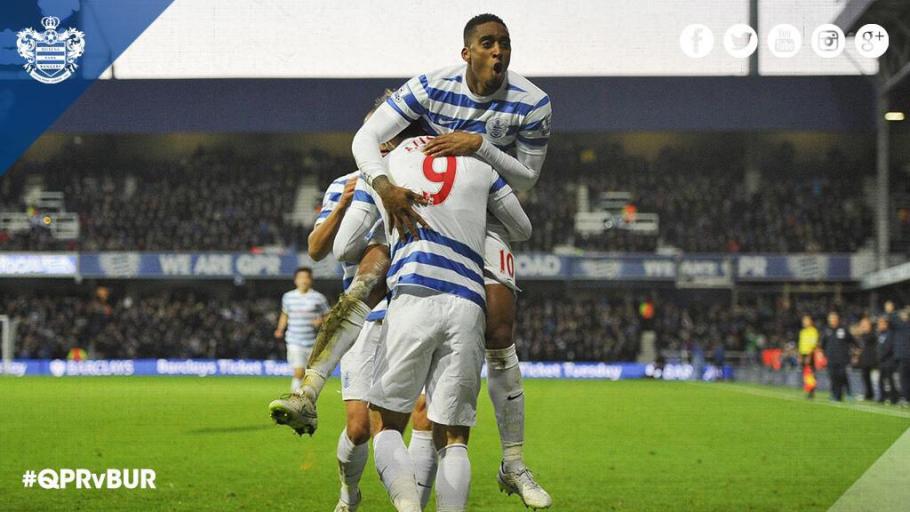 This was a massive three point for the R's and sees us rise from the bottom of the table to fourth from bottom.
It was a very hard earned victory and you have to credit Burnley for a very hard working performance and did not allow us to settle in any way during the game but it was the better finishing by us that ultimately won the game. Danny Ings looks like a player with huge potential but when you have the likes of Ashley Barnes, Lukas Jutkiewicz and Marvin Sordell as choices behind him, they are going to heavily rely on him to pull them through the season.
Austin's red card overshadowed another good performance by him and in all honesty him missing the Everton game will provide him with a much needed rest ahead of the huge games we have coming up against West Brom and Palace.
You also have to give a massive amount of credit to our defenders today as we were put under a huge amount of pressure but all of the back five put in fantastic performances and this was our first clean sheet since we beat Villa at the end of October.
Onto our
Man of the Match
. Sam gave her vote to Fer for another great performance in front of the home crowd. PK went for Green after the incredible saves he made in the first half kept us in with a chance of winning the game. The remainder of the votes from Jess, Lofty, Luke, Jenson, Lorna and myself go to a very worthy winner in
Richard Dunne
. He was simply superb today and did not put a foot wrong at all!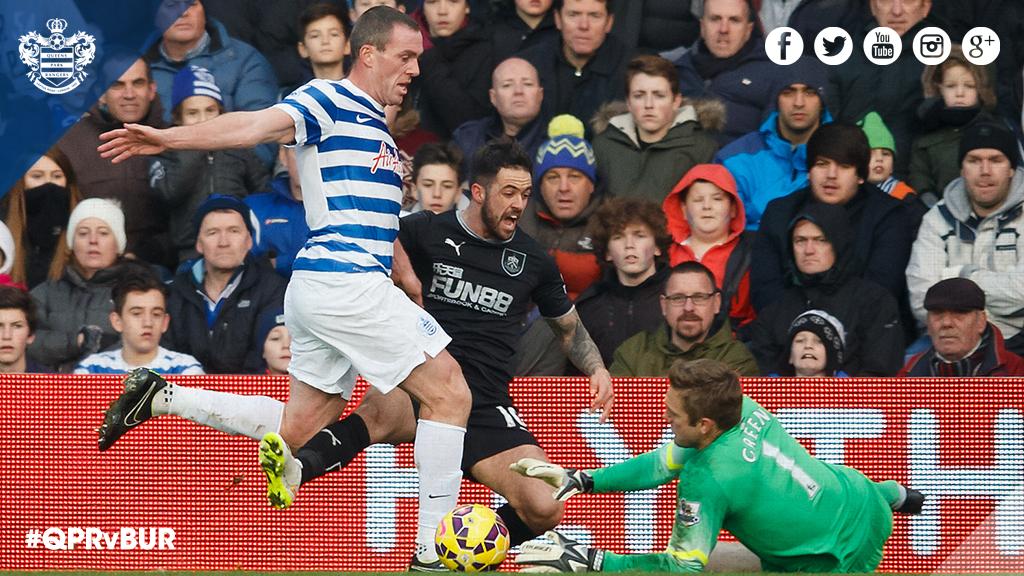 With the Everton game being on Monday next week we can all enjoy a stress free weekend and look forward to the difficult trip to Goodison Park.
Until then Keep The Faith!!!