Quashie makes R's return.
After weeks of speculation today it was finally announced that Nigel Quashie has returned to Rangers', some 11 years after his first spell at the club.

Quashie arrives on a free transfer after being released from his contract at West Ham. The deal will last until the end of the season.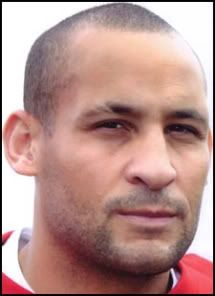 Quashie started his career in the Rangers' youth ranks and broke into the first team in December 1995 when he made his debut for the R's at Old Trafford. At the start of the 98/99 season Quashie made a £2.5million pound move to Nottingham Forest. Permanent spells at Portsmouth, Southampton, West Brom and then West Ham, as well as loan spells at Birmingham, Wolves and more recently MK Dons have accumulated before his return to the club he supported as a child.
Quashie is quoted as saying on the Official QPR website as saying "It's great to be back home, and I am delighted to be at a Club that I love to pieces.
I had a good time when I was here before, and the fans were very good to me. I'm a fan of the Club myself so I know what they demand.
There are some excellent players here and it is nice to come back and be a part of it".
Hopefully Quashies return will add some much needed bite and leadership the R's midfield has lacked since Martin Rowlands and Gavin Mahon have been ruled out due to long term injuries.
I hope you just us here at Lofty Heights in welcoming Nigel a very happy return.