QPR Official Supporters Club Fundraiser...
Lofty Heights is proud to assist and promote the QPR Official Supporters Club's, Halloween Fundraising event, which is raising funds for the QPR in the Community Trust.

Details are below and posters will be up at the Stadium this coming Saturday and there are also details on OSC page on the Official QPR Website...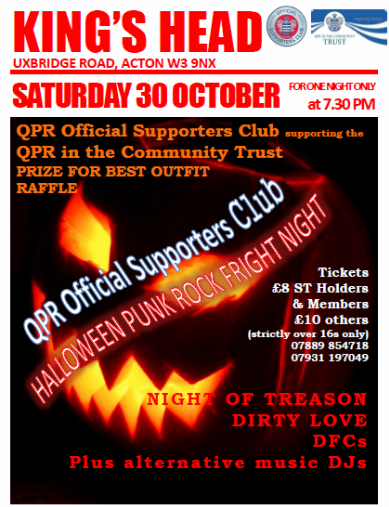 Basically, a gig at the Kings Head in Acton featuring 3 live bands and alternative music DJs - Night of Treason, Dirty Love and DFCs and maybe, an open mic session.

We hope as many of you as possible will celebrate another 3 points against Burnley and make a night of it by supporting this very worthwhile cause.