Hats Off to Charlie....
This afternoon the R's hosted a West Brom side that were fresh from their derby day victory against Aston Villa and looking to extend the gap between themselves and the bottom three. Could the R's take the boing out of the Baggies and get themselves a much needed win after Monday night's defeat at the hands of Everton.
True to recent form myself and Jess arrived late once again and missed much of the build up to the game with the gang but we did bump into Jack on our way to the ground before happily joining up with Lofty, PK, Jenson and Luke for an unusually confident pre-match chinwag and exchange of Christmas cards before heading up to the Upper Loft.
Four changes were made from the team that lost on Monday night. Isla(personal reasons), Mutch, Hoilett and Phillips were all benched as they were replaced by Caulker, Henry, Zamora and Austin.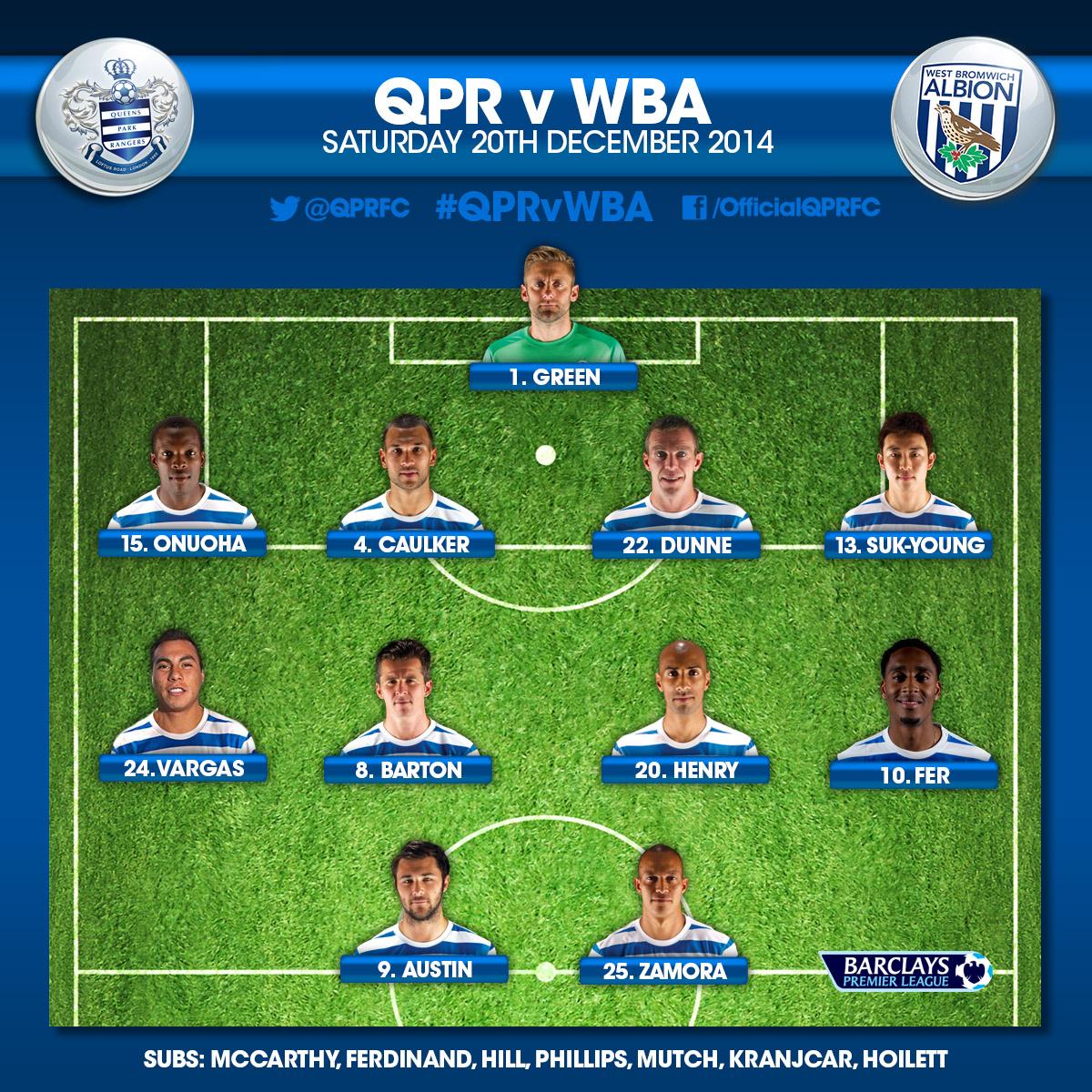 The visitors got out of the traps extremely well, being very quick to close down the midfield and defence at every opportunity which in turn lead to the R's mis-placing many passes and were not able to get into any rhythm at all.
The Baggies looked threatening down both wings as Varela and Sessegnon's pace led to Vargas and Fer having to drop deeper, meaning that as the R's trying to break on the counter there was only Austin and Zamora up there to try and hold the ball up and the support was not quick enough to ensure we could take advantage of a West Brom defence that has conceded the least amount of goals on the road out of all the teams in the league.
After spurning two early chances through Gardener and Ideye, Albion took the lead with ten minutes on the clock.
Pocognoli's corner found Lescott unmarked and the former England man made no mistake to head home his first goal since joining the club in the summer.
Ten minutes later the visitors extended their lead. Varela and Sessegnon exchanged passes to release Varela through on goal before slotting underneath Green to double the difference. Green could and maybe should've done better, however it was an excellent one-two that created the space for Varela to break free before scoring.
The silence that was around the ground echoed how stunned we all were that we found ourselves two down after twenty minutes and looking totally out of sorts and really wondering how we were going to come back from this. The next goal was always going to be a key moment and potentially an indicator as to how the game was going to pan out.
Five minutes later a lifeline was given to us. Barton's inswinging corner led to Fer and Morrison coming together, it was not clear what happened but it was enough for referee Pawson to point to the spot. In all honesty I did not see what it was for and West Brom fans were clearly incensed by it so it'll be one to view on Match of the Day!
Austin stepped up and rifled past Foster, who dived the wrong way, relief!!!
This gave the R's a lot more confidence, however the Baggies midfield three were outnumbering Barton and Henry and often left gaping holes either side of them, leaving us susceptible to further attacking threats and the pace of the front three.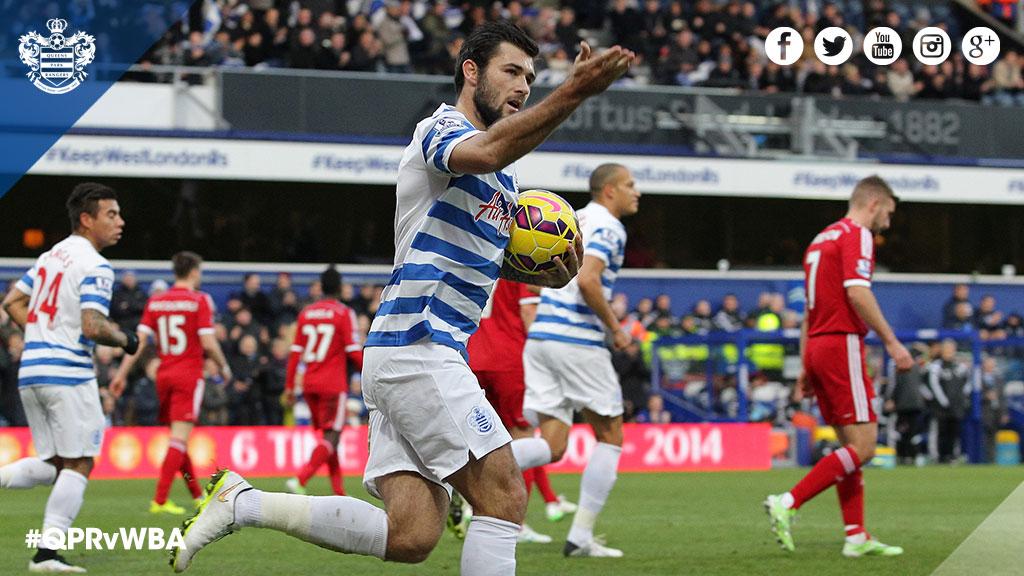 Going into the break we were all quite happy, relieved yet still confident that we could get a result from this, which says something about our recent form at home. We just needed to settle ourselves down, get the passing game together and stop playing long to Zamora so often.
I joined Jenson bang on the restart as Lofty and PK remained downstairs a few minutes more, leaving the pair of us to celebrate the early equalizer by ourselves.
Barton's corner was met by the leaping salmon that was Richard Dunne who saw his header clawed out of the top corner, only for that man Austin to stroke home from a few yards out. Game on!!!
Minutes later the West Brom defence was opened up once more as Austin played in Barton, who was through on goal before then being tripped when he was going to be one on one with Foster. How the penalty was not given I do not know!! Livid is the most polite word I can give!!! It will easily be one of the most stonewall penalties you will see this season!
This opened the game up, with both teams looking threatening at either end as the two teams both looking like they could grab another, this one was going to go either way!
Austin was denied a hat-trick on several occasions by Foster, however the top scoring Englishman would not be denied the match ball.
It was yet another Barton corner that was fired in and Austin was on hand to thump home his header and deliver another three home points for the R's!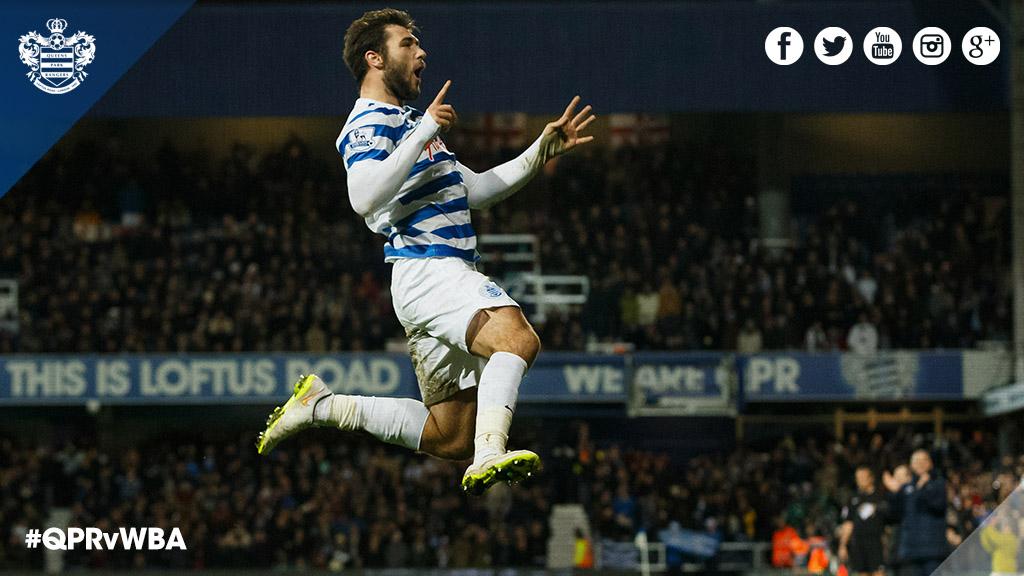 For once it was three set pieces that led to all the R's goals, which in recent years has been a rarity in W12 but Joey Barton and of course Charlie Austin played a huge part in snatching three points today. Barton did not enjoy his greatest game, in fact I thought he was terrible in the first half but his second half performance more than more up for it as he showed the battling qualities that helped to spur the rest of the team forward whilst also leading from the front as captain and being very vocal throughout the game.
Special praise also has to go to Dunne and Caulker, who despite conceding two goals, were strong and resilient throughout in what was a testing battle against Brown Ideye and Berahino when he came on.
But Charlie Austin, what more can you say about him?? A fantastic centre forward, he may not have a great deal of pace, however he always manages to find himself in those key goal scoring positions and has been the catalyst of our side now for a season and a half. The fact that he has been involved in over 60% of our goals this season shows how essential he is to the success of our side.
Our
Man of the Match
has been a simple choice, our match winner
Charlie Austin
!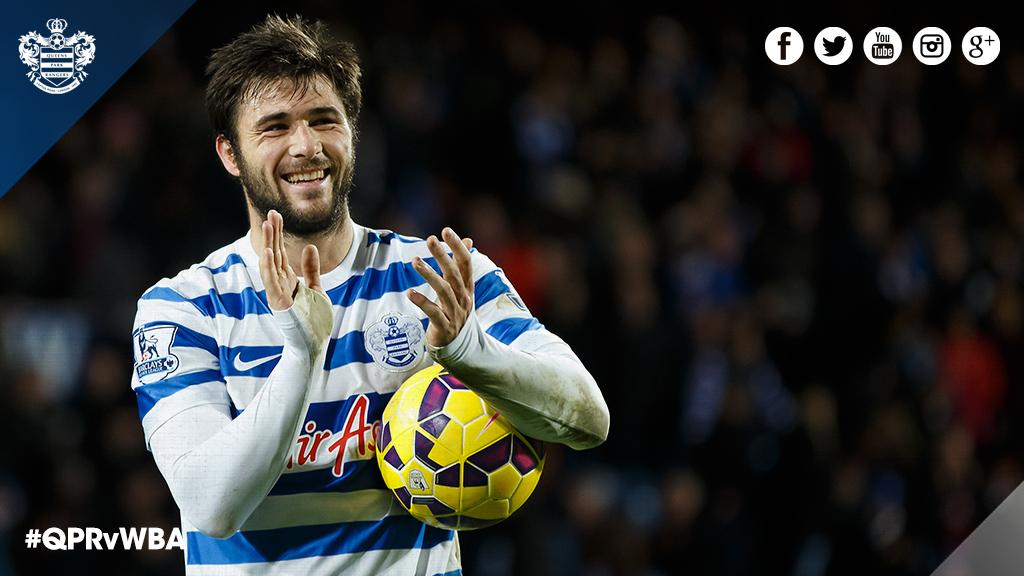 Lofty will return after our Boxing Day game against Arsenal where anything more than zero points will be a huge bonus!
From myself, Lofty and the gang, we'd like to wish you all and your families a very Merry Christmas!!