Rangers Shine in St Marys Sun...
Southampton 2-3 QPR

Goals from Martin Rowlands and another two from 'goal machine', Patrick Agyemang, ensured that Rangers came away with a deserved three points and I think that a vast majority of the 3,200 R's fans in the ground, will agree that the 3-2 scoreline was in no way a reflection of Rangers dominance - well, albeit after an early wobble anyway...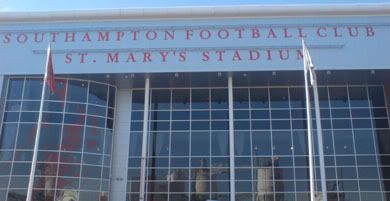 Southampton away, is always one I look forward to for many reasons and after last year, the gang(which included myself, PK, Corp, Lee, Sam and Justin) decided we would follow the same pre match ritual. But, despite STILL very much being advertised over the internet, we found 'Coopers' closed and in a very sorry state on our arrival. It was at this point, I realised that I had forgotten my camera, something that I would end up very much regretting, but more on that later...

Following our revised pre match, we left the Chapel Arms and headed for the Stadium and Rangers found themselves behind after just 57 seconds. A mix up between Lee Camp and Connolly saw the R's stopper skid out of his penalty area with the ball firmly in his grasp. Some may argue for a sending off?? - however, from the free kick, Powell poked the ball home.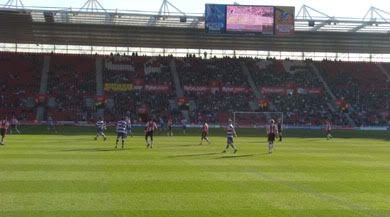 Rangers soon started creating chances, including a cracking volley from Rowlands that flew just inches wide. But it could have been so much worse for the R's on about 25 minutes as Stern John, quite unbelievably skied one over, unmarked from about 8 yards out - and from there on in, it was goodnight Southampton.

Rangers were level on 39 minutes when the impressive Rowan Vine beat three players on the edge of the area to set up Martin Rowlands who finished cooly.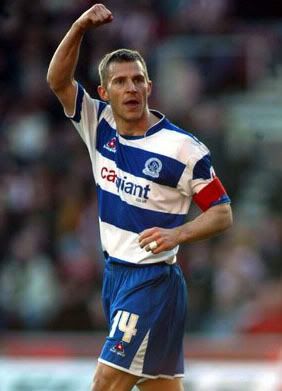 Rangers then went ahead on the stroke of half time - Ephraim crossed from the left to find Agyemang at the far post, who applied a classy finish.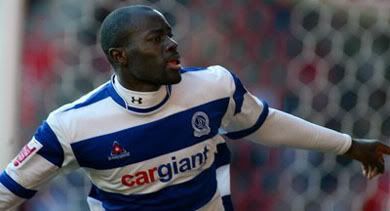 Rangers got their third and what turned out to be the match winner, in bizarre fashion. Lee Camp saw Agyemang's run and pumped a long ball forward. Wright got there first and kneed the ball past his keeper, leaving the R's new goal machine to tap home his 7th goal in 5 games!!

As the R's began to coast to victory, chants of 'there's only one Ray Jones' reverberated around the ground in recognition of the late striker's winner at the same stadium last season, and despite John pulling a goal back in the dying moments, Rangers held on for a thoroughly deserved three points.

QPR: Camp, Delaney, Mahon, Mancienne, Rowlands, Connolly, Agyemang (Blackstock 79), Lee (Buzsaky 46), Ephraim (Leigertwood 83), Vine, Rehman. Subs: Stewart, Pickens

Lofty's Man of the Match - Rowan Vine - an outstanding performance!

In summary, another fantastic result and performance from the R's and at last, we can confidently look up the table rather than down as the win leaves us incredibly, just 6 points off the play offs!! Of course, I am trying not to get too carried away, but it certainly feels damn good being a QPR fan at the moment!!

And finally, going back to the issue of forgetting my camera, well, it had to happen on the day when we come face to face with one of Rangers saviours, Flavio Briatore - as he walked past the burger van that had JUST given us a 'double up for an extra 50p offer'! Well, the gang and I mananged to shake hands and have a brief word. But sadly, for legal reasons, I will be unable to post the exclusive interview without the permission from Mr Briatore's layers

With thanks to Samantha Brown and Joe Dennison for the photos.