Welcome Two New R's...
Peter Ramage and Radek Cerny are the first two new signings of the summer, joining from Newcastle and Slavia Prague respectively.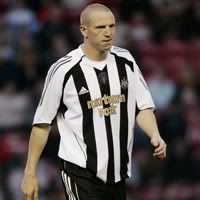 Defender Ramage has agreed a 3 year deal with the R's and keeper Cerny, who has been on loan at Tottenham for 18 months, has agreed a 2 year contract.

Good Luck Peter and Radek and WELCOME TO QPR!!