Quite a Finish...
QPR 0-2 West Brom

Rangers last game of the season ended in defeat as West Brom clinched the title at Loftus Road, in a game that turned sour following yet another poor refereeing decision.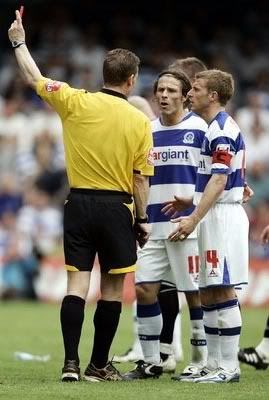 Firstly, an apology for the report being so late on arrival, but after the game, the gang descended on the Champagne Suite, Novotel, Hammersmith for the QPR Player of the Year Dinner and Dance. A great time was had by all, but a 4.30am finish has meant today was spent mainly recovering. More on this later...

Back to the game and it was very much seen as a celebration of a new era at Loftus Road and despite various ridiculous rumours prior to the game, the club's new badge/crest/logo was displayed to the fans beforehand by Flavio Briatore, who was joined by former R's legends - Les Ferdinand, Stan Bowles, Gerry Francis and Paul Parker.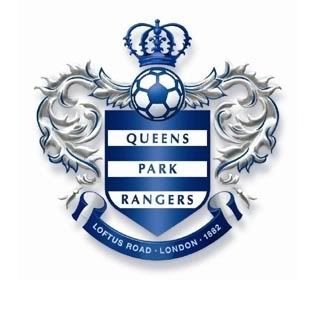 With QPR and West Brom, you get two sides that like to play good football and the Baggies had earned a deserved promotion for a great season. With chances for both sides, there was a cracking game of football on display, until the 37th minute when the referee decided to put a stop to it with a quite scandalous decision to send off R's Captain, Martin Rowlands for a foul on Johnathan Greening.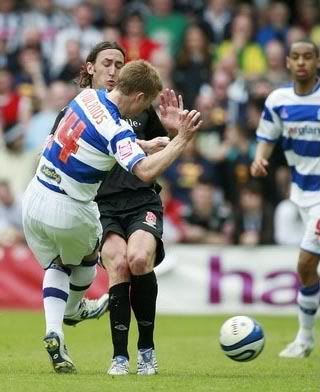 Yes, it was a foul, but was no more than a slightly mis timed tackle which surely a stern telling off and a yellow card would have been common sense. But no, out came the red card and Rangers had to take on the league leaders with 10 men. The fact that Greening, a player that I 'once' admired, rolled around as though he had been shot didn't help matters and the midfielder was deservedly booed by the R's faithful for the remainder of the game.

Rangers continued to work hard but after Kim put Albion ahead on 52 minutes with a close range header, it was always going to be a tall order for the R's and the Baggies began to get well on top. Chris Brunt scored a delightful free kick on 77 minutes to clinch the 3 points and indeed, the title for West Bromwich Albion and our congratulations go to them.

QPR: Camp, Delaney, Mahon, Mancienne, Blackstock, Ainsworth, Rowlands, Connolly, Ephraim (Rose 80), Rehman, Balanta (Leigertwood 38). Subs: Cole, Barker, Lee.

Lofty's Man of the Match - Gareth Ainsworth - At the heart of everything good that QPR did. Very unlucky to be on the losing side

It was actually pleasing to see that the Championship Trophy was presented to Albion after the game and Rangers fans also showed their appreciation for the new and much deserved, Champions. But it was a great shame that what was, a great game of football was spoiled by a poor refereeing decision.

As mentioned, from the game it was onto the Novotel, Hammersmith for the Player of the Year do and despite a slightly disappointing meal, a good night was had by all.
Roll of Honour:
Supporters' Player of the Year - Martin Rowlands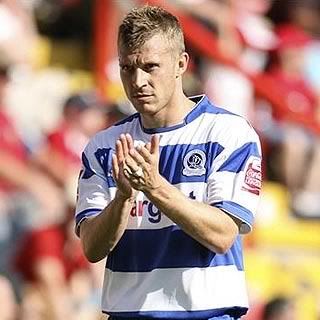 Supporters' Young Player of the Year - Michael Mancienne
Ray Jones Players' Player of the Year - Martin Rowlands
Kiyan Prince Goal of the Season - Akos Buzsaky
Community Commitment Award - Zesh Rehman

After the awards and a well deserved honour for Martin Rowlands, there was chance to mingle with the players for photos etc and all in all, I was more than pleased with the ones I managed to get, including one of myself and R's boss, Luigi De Canio. Sadly, I let Corp take the photo...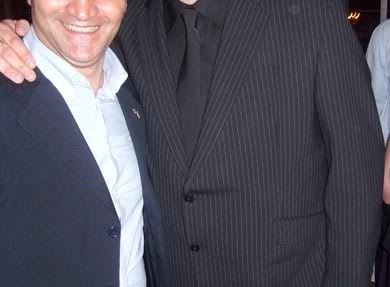 May I just say, that it was retaken successfully :o)

Finally, one of the highlights of the evening for me, was a great speech from Club Captain, Gareth Ainsworth about the late Ray Jones, followed by a video of Ray's goals and various other footage. Ray's Mother also said a few words before presenting the players player award that has been dedicated to him.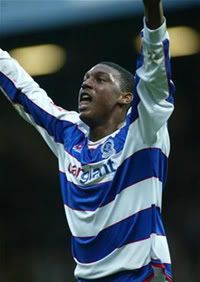 Ray Jones 1988 - 2007
'those we have held close to our hearts, will be there forever.' - Lofty
Rest In Peace