Rangers' start building early with 3 new signings.
In a rare move in the close season for Rangers', it seems as if the building ahead of the new season in just over 9 weeks time, with three signings already made and two more looking as if they could be close to completion once a few formalities are sorted out.
The first of the three signings was Jamie Mackie from Plymouth for an undisclosed fee and signed a four year deal.
The 24 year old had a very good season with relegated Plymouth and was the few in that team that came away from the season with their heads held high.
Mackie was linked to a January move to Middlesbrough and Burnley but it looks as if Rangers' have sneaked in to pick themselves up a very promising youngster that is likely to shine even more now that he has better players around him.
Second to arive at W12 was a former loan signing from a few years ago, Leon Clarke.
Clarke played one game in that loan spell and was soon sent back to Wolves after that appearance.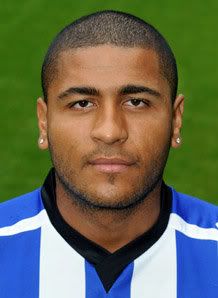 Neil Warnock has admitted that signing Clarke is a bit of a gamble but seing as no transfer fee was involved as Clarke was out of contract it could be one of those that could pay off, we will soon find out.
Clarke has underachieved so far in his career but veteran manager Warnock feels he is the man to get the best out of the 25 year old, and who could doubt Warnock seeing as he has a nack of getting the best out of everyone, this could be a real bargin if Clarke hits the ground running early in the season.
Finally, today the announcement of our third summer signing came this afternoon and is the best signing of the summer so far, Paddy Kenny.
Kenny arrives for a fee of around £750,000 and has signed a three year deal.
He will provide excellent competition for Radek Cerny in the race for the number 1 jersey and its the first time in many a year that I can honestly say that we have two very solid keepers fighting for the slot.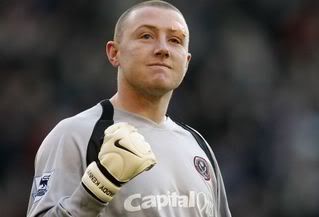 Kenny had spent 8 years at Sheffield United and made 278 games for the Yorkshire club.
This is the third time Warnock has signed Kenny after also signing him during a spell at Bury.
Welcome to our three signings and we hope you all shine during what should be a very exciting season ahead of you.
In other news.....
We are awaiting developments on the potential signings (and well documented they are) of Darren Ambrose and Clint Hill.
Ambrose has agreed terms with the R's and we are now awaiting to see the stance of Crystal Palace's new owners as they will try to inflate the already agreed transfer fee, thought to be around the £750,000 mark.
Hill however is available on a free transfer once his contract runs out at Crystal Palace so we only only assume that we are waiting for this to happen before anything is announced.
Apologies for the lateness of the updates on two of the new signings, work commitments have taken over for the main part of the close season but we shall do our best to be on the ball for the coming weeks in the build up to pre season.