Diakite Departs......
Forgotten man Samba Diakite has left the club following a frustrating period on the sidelines.
Diakite had disappeared since last years thrashing at home to Liverpool and many of us fans had wondered whether he has been locked away in the janitors cupboard at the Harlington Training ground and recently returned to the R's bench for the last few games.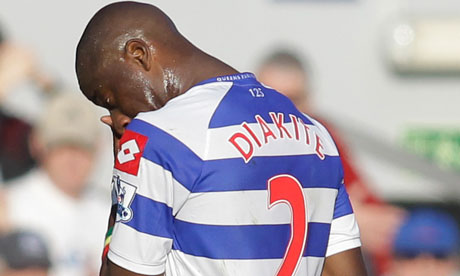 He will be on loan until the end of the season.