Surely The Best Transfer Window by Var..... or The Best Transfer Window by Fer.....
The Summer Transfer Window has surely been the best by a country mile this season as we have seen players of proven quality walk through the door at Loftus Road and over the past two days another two players of this calibre have joined the R's.
Firstly on Wednesday evening it was confirmed that Leroy Fer had joined the R's on a three year deal for a fee believed to be around £6-7 million from Norwich City.
The transfer upset a number of Norwich fans who lost another one of their shining lights as they slipped down the Premier League trapdoor, a shock when you consider the players they had in their armoury.
Fer played and scored for Holland in this years World Cup and enhanced his reputation during a testing season as a grafter in the heart of midfield and can play in either a holding or attacking role within the middle of the park.
Fer spoke exclusively to the Official QPR Website -
"I can't wait to get started here.
"It was always my dream to stay in England, in the Premier League. QPR did well last season to come up and the squad is full of top players, so I'm delighted to be here.
"Harry told me I was a big target for him and when you hear that from a coach, you want to work with them and play for them."
Fer will wear the number 10 shirt.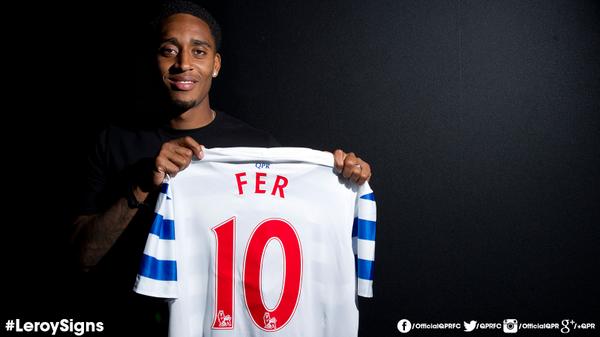 Following Leroy into Loftus Road on Thursday was Chilean International striker Eduardo Vargas.
Vargas, like Fer, played at this years World Cup Finals alongside another of our new signings Mauricio Isla.
He joins from Napoli on a season long loan, with a view for a permanent transfer at the end of the loan spell should it be a successful one. Vargas joined Napoli in 2012 for £11.5 million but failed to hold down a regular starting place and has had two loan periods, firstly with Brazilian side Gremio in 2013 and then in January 2014 Vargas plied his trade in Spain for Valencia, where he made 17 appearances and scored three goals.
Vargas has played for Chile 32 times, scoring 15 times for La Roja, including one goal against Spain in their second group match at the Brazil World Cup 2014.
In an exclusive interview with the Official QPR Website Vargas said -
"I have come here to do as much as I can for QPR in the Premier League.
"I've spoken to Mauricio a lot and he said it's a great, relaxed environment to work in, with a fantastic squad of players.
"The Premier League is the best in the world, the most exciting in the world, and I am looking forward to competing in what is a super-competitive division."
Vargas will wear the number 24 shirt.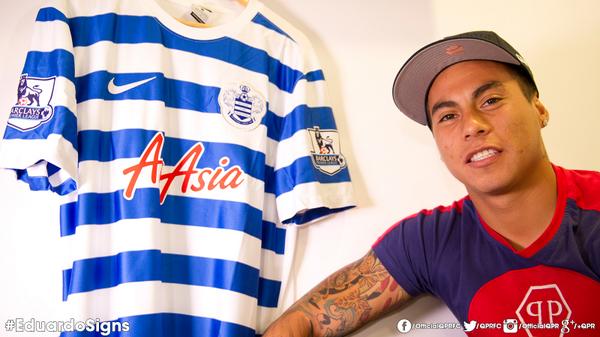 The good news continues as Julio Cesar has finally left the club, joining Benfica on a two year deal.
Good riddance!!
This has to be one of the most successful Transfer Windows anyone could ever of imagined with the quality signings of Ferdinand, Caulker, Mutch, Isla, Fer and Vargas coming into the club and with the potential of Remy also staying just highlights the amount of quality we have brought in this summer. If you compare this to previous windows when we've signed the likes of M'Bia, Diakite, Cisse, Bosingwa, Samba just to name a few then you'll have to agree that this is 'The Best Transfer Window by Var...' or 'The Best Transfer Window by Fer...' you decide!
Just a reminder that Lofty returns with his one of his ever entertaining reports after we visit Spurs on Sunday afternoon, let's hope he can report on another positive display and fingers crossed we may be able to come away with a point, maybe three if we dare to dream!!