Transfer Deadline Madness Finally Comes To An End.....
Transfer Deadline Day was it's usual manic self at Loftus Road during the course of today with numerous rumours coming out all day but once the window was closed we can be very happy with the business that has been conducted.
With all the rumours around Defoe, Borini failing to agree terms with the club after a few hours of negotiations.
The first signing came at around 9pm as Tottenham defensive midfielder Sandro moved from North to West London in a £6 million fee and signs a three year deal.
Sandro spoke to the
Official QPR
Website -
He will wear the number 30 shirt.
"I like new challenges and this is one I'm really looking forward to. Working with Harry again, who I share a great relationship with, is very special to me.
"Football is in my heart and I'm very happy at this moment. I'm very pleased to be here and I'm looking forward to meeting my team-mates.
"I had a good relationship with the fans at Tottenham Hotspur and I will try my hardest to get the QPR fans to like me.
"I will give everything on the pitch and fight for every minute. I'm ready and raring to go."
He will wear the number 30 shirt.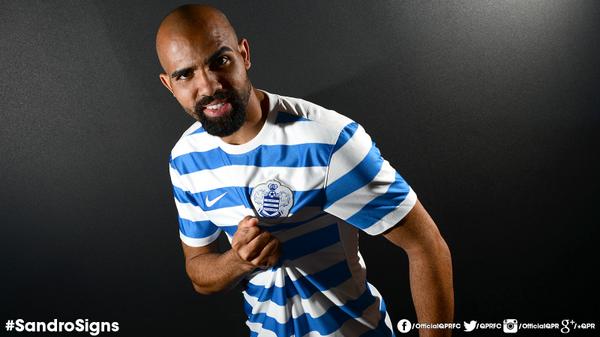 The second signing was the return of Niko Kranjcar as he signed on a season long loan from Russian club Dinamo Kiev.
Kranjcar enjoyed a loan spell with the R's last year as he helped us clinch promotion back to the Premier League despite suffering a hamstring injury in the Play-Off final which consequently meant that he missed out on World Cup duty for his native Croatia.
Kranjcar spoke to the
Official QPR Website
after signing -
"It's a great feeling to be back, it feels like home. I felt a special emotion with the club and the fans.
"The fans were phenomenal last season. I had a great relationship with them and hopefully it's only going to get better.
"I really feel happy here, at a club where I really want to play, and I play with all my heart. I can't wait for my season to start with QPR.
"I believe I still have something to prove, for myself and for all the fans. The Premier League is a lot more physical than it was in the past but I'm looking forward to it. I have no doubt this club is going to be in the Premier League for a long time."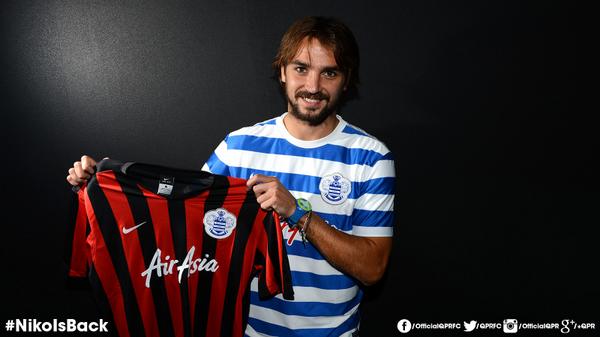 Kranjcar will wear the number 19 shirt once again for the R's.
Welcome to both Sandro and Niko for what is going to be a very interesting winter period at Loftus Road.