The Marcus Bignot Interview...
On Sunday 28th April, I managed to get an exclusive interview with Rangers defender, Marcus Bignot. Marcus was amongst the guests at O'Donoghues pub for the Dog Chewed The Handle gig.
Marcus gave a frank and honest interview about his performance at Reading, and his possible move away from Loftus Road this summer...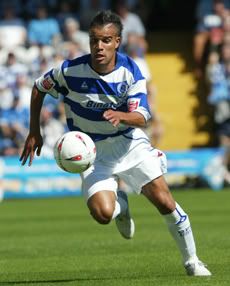 The interview in full:
Lofty:
Hi Marcus, good to see you!
Bignot:
Cheers mate!
Lofty:
I thought you had a good game today Marcus?
Bignot:
Yeah? Oh nice one mate!
Lofty:
May I just say, I was pretty gutted when I saw you were one of the players possibly leaving us.
Bignot:
I ain't going anywhere mate!
I would like to thank Marcus Bignot for his time, and the interview at very short notice ;)


©LOFTY