A Point Won, or Two Lost?
Leeds 0-0 QPR

Rangers finally got something from yet another 'six pointer' with a deserved draw at Elland Road. But maybe, it could have been all three?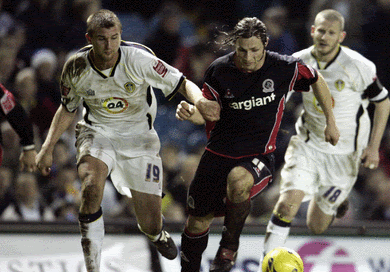 I know I have said this before, but whatever inspires the FA to arrange for London teams to travel to Yorkshire midweek is beyond me. Not for the first time this season, work commitments amongst other things, meant that I had to give this one a miss tonight. So, it was the BBC London commentary in which in my experience, is often more painful to listen too than actually watching the game.

I also had Sky Sports News on to catch the other goings on and it ultimately led to mixed conclusions. The BBC favoured Rangers, saying that we were by far the better side, Leeds were average and the game was there to be won. However, when Sky reported from Elland Road, it was Leeds that were well on top and creating all the chances!

Either way, I would have definitely taken a point before kick off so I am reasonably happy. But being unbiased as I am, I will go along with the BBC London opinion. By all accounts it was a dogged and determined Rangers display and one that was much improved on the Roots Hall showing.

QPR: Camp,Cullip, Bolder, Ainsworth, Rowlands, Lomas, Cook, Stewart, Timoska, Blackstock, Mancienne. Subs: Cole, Kanyuka, Furlong, Jones, Smith.