R's Fall in Falkirk...
Falkirk 2-0 QPR

Iain Dowie lost his first match as QPR boss as the R's were beaten by Falkirk on Saturday afternoon.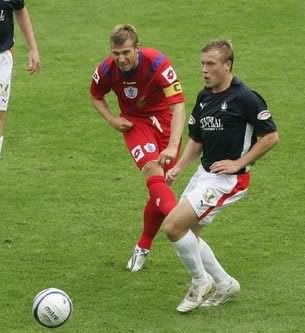 Myself and PK had originally planned to make the trip to Scotland, but in the end, a lack of funds and the draw of the legendary comedian 'Jimmy Jones' at Harrow Borough proved too much - and a great time was had by all of the gang.

Two goals in as many minutes in the first half (D.Stewart OG, J.Stewart) had Rangers beaten, but the most concerning moment of the afternoon would have been the sight of Matt Connolly leaving the field on a stretcher with an ankle injury.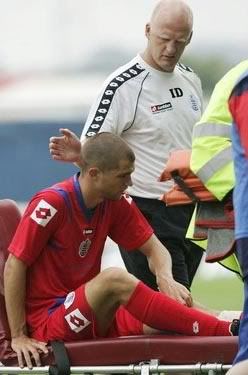 Thankfully, the Official QPR website have today reported that Connolly's injury isn't as serious as first thought. Iain Dowie told www.qpr.co.uk;

"Matt has rolled his ankle but it doesn't look too serious, thankfully. At this stage, there certainly doesn't seem to be any suggestion of a break, but we will need to wait for the results of a scan before we know for sure."

QPR: Camp, Connolly (Ramage 55), Hall, Stewart, Delaney, Ledesma (Ainsworth 68), Rowlands (Bolder 61), Mahon, Ephraim (Alberti 46), Agyemang (Balanta 78), Blackstock. Subs not used: Crowther, Walton, Rehman, Rose

QPR continue their mini Scottish tour, taking on Kilmarnock this coming Tuesday evening.