Helguson Departs.
Yesterday the news broke that QPR's current Magic Hat owner Heidar Helguson has departed the club to join Cardiff City.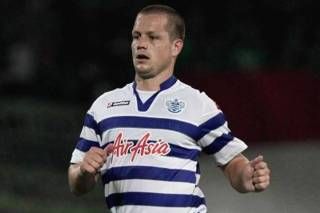 Helguson initially joined the club from Bolton on loan and made an impact straight away, scoring vital goals during his spell with the club. This led the club to pursue the permanent signing of Helguson.
Although Heidar didn't get off to the best start to his R's career, when Neil Warnock took charge of the club it seemed the Helguson was on his way out the door and onto a new club. However the inspirational Yorkshireman used Helguson to spearhead Rangers' promotion ambitions and at the end of the season Helguson ended the season as one of the R's top goalscorers as the R's secured promotion to the Premier League after a 15 year absence.
Helguson enjoyed a good start to the season last year but was plagued with injury during the second half of the season, yet still ended as the R's top goalscorer with 9 goals.
More importantly Helguson scored the winning goal from the penalty spot in the October fixture against Chelsea that sealed a famous victory for the R's against their hated rivals.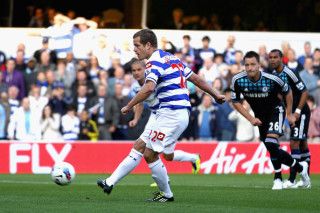 Thank you for the memories Heidar, we wish you all the best with your new club!
U R'SSSSSSSSSSSSSSSSSSS!!!!!!!!!!!!!!!!!!!