Legend returns on short term loan deal.
In breaking news today it has been revealed that the biggest signing of the season has been made as Lofty Heights is proud to announce the emergency loan signing of a LH legend, its founder Lofty!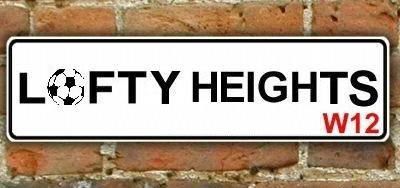 Lofty has agreed to return for a three game period covering the Preston, Sheffield Wednesday and Leicester games over the next ten days.
The move will hopefully give us a bit more firepower going into the final stages of the season as we look to finish a good season and end on a real high.
Lofty's return is sure to please many of the pages loyal readers and I hope you will join me in welcoming him back 'home' and enjoys his time back in the spotlight.