Dyer Decision Or Great Investment?
An even bigger shock this afternoon as a second arrival is announced, no surprise that its a free transfer, but the player in question definitely raises a few eyebrows.
Kieron Dyer signs for the R's on a one year deal having been released by West Ham.
Dyer has been working hard over the summer to prove his fitness and has been rewarded with Neil Warnock having enough faith to offer him a one year contract which makes the deal somewhat appealing given the amount of injuries Dyer has had over the last few years.
An hour before the news became official I received a text from Lofty Heights very own Lofty saying that the Dyer deal was sealed and was about to be delivered, low and behold just an hour later the news had broken. Well done Mr Lofty for the scoop.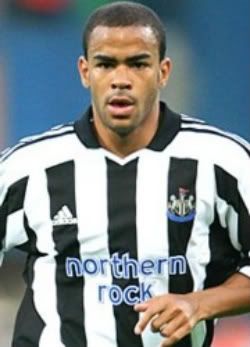 Neil Warnock told the Official QPR Website -

"When a player of Kieron's ability becomes available, you'd be crazy not to be interested.

"As far as I'm concerned it's a gamble worth taking. He really impressed me in training and it looks like he has been working hard on his fitness throughout the summer.

"I instantly liked him when we met. You get feelings like that as a Manager.

"He's had a lot of problems, but he's got something to prove. He's a hell of a good player and I still think he's got an opportunity to impress with us."
Dyer started off his career at Ipswich and spent three successful years at Portman Road before moving to Newcastle for £6 million, which was a record fee received by the club (until this summer when Connor Wickham moved to Sunderland for £8 million).
In 2004 Dyer was famously had an on pitch fight with team mate Lee Bowyer which resulted in them both being sent off.
In 2007 Dyer moved back down south to West Ham for an undisclosed fee.
10 days after making a successful debut against Birmingham, Dyer broke his leg in two places following a challenge by Joe Jacobsen of Bristol Rovers in a League Cup match.
Having only made 22 appearances in three years at West Ham Dyer went out on loan for a month to former club Ipswich, where he made four appearances.
Dyer has also won 33 England caps during his career.
I feel that if Dyer can stay fit and get games under his belt for the first time in four years then this could prove to be a great signing for us and a real bargain.
With there only being a one year deal in place the club are not tied down to paying him to sit on the sidelines keeping our physios occupied. With this deal in place I believe we could see the Kieron Dyer that used to be exciting to watch and hopefully the promise that Dyer showed as a youngster can be brought back to life during his time here at Loftus Road.
Welcome to Loftus Road Kieron, we hope you have an enjoyable stay here.

U R'SSSSSSSSSSS!!!!!!!!!!!!!!!!!!!!!!!!!!!!!!!!!