Bosingwa Becomes Signing Number 8

This morning it has been announced that Jose Bosingwa has become the eighth summer signing for Mark Hughes.
After the announcement that the R's are close to completing the signing of of Stephane M'Bia last night, Bosingwa comes in hot on the heels and gives the R's another option in the right back position but Bosingwa can also cover at centre back, as he displayed in the Champions League Semi-Final for Chelsea against Barcelona.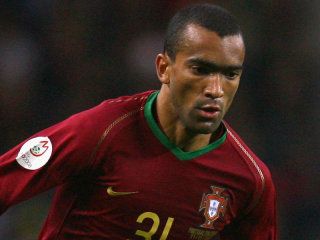 Bosingwa, 29, joined Chelsea in 2008 from Porto for a fee of £16.3million and has an array of honours from two of his former clubs with a Premier League, three FA Cups, two Champions League's and 4 Portugese League medals to show off.
Bosingwa told the Official QPR Website :-
"I'm really pleased to be here. I had the pick of many clubs, but the project here excites me greatly.
"I spoke yesterday with the manager and owner and they showed me what they want for the future of the club.
"I played for Chelsea for four years and I love Premier League football and the supporters. It is fantastic for me to stay in England. I'm happy and all of my family are happy, and that is most important.
"This is maybe the most important challenge of my career. I want to help my team-mates and the team with my experience.
"Now I am a QPR player, I will give my best – for the team and for the supporters.
"All together, we will fight for the club. We need time. We start now and in one, two or three years we can win something. We have to have passion and I think the results will come."
This is another signing that just shows the intent we have this season and that we really do want to push on during this Premier League Campaign.
U R'SSSSSSSSSSSSSSSSSSSSSSSSS!!!!!