News...

As we take a short break from the World Cup, it gives me time to update on the latest news from our beloved club...

The long running Management saga is finally over, as

Ian Holloway

was today announced as the New Boss of Plymouth Argyle.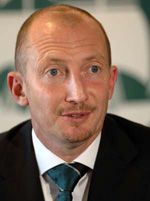 I am thrilled for Olly to have landed such a good job and look forward to seeing him again when the 2 sides meet this coming season.

May I now take this opportunity to Congratulate Olly and wish him well in his new position, and to say a

'BIG'

THANK YOU for 5 great years!!

This news has also led to another appointment, and probably the worst kept secret in football -

Gary Waddock is Officially QPR's Manager!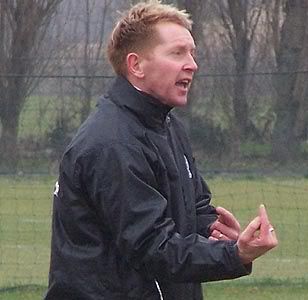 Congratulations and Good Luck Gary!!

In other news, it looks like Rangers are finally going to sign highly rated Aussie,

Nick Ward

from Perth Glory. The attacking midfielder is flying in to cross the t's and dot the i's on a 2 year deal... call me pesimistic, but I will delay his official Lofty Heights welcome until I see him on the Official Website, in his QPR shirt/scarf!

And finally, and not so positive... our home game against Ipswich Town is surely now a certain defeat, as Sky have chosen it for live transmission. The game is now on Friday 25th August 2006 at 7.45pm. Thanks Sky...
©LOFTY