Time Waits for Rehman...
Gary Waddock has wasted no time at all in finding a replacement for Dan Shittu, by signing Zesh Rehman from Fulham on a 3 year contract.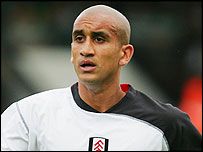 The fee as yet is undisclosed for the 22 year old defender and he is likely to make his R's debut against Southend this coming Saturday!

Welcome and Good Luck Zesh.

©LOFTY