Goodbye and Good Luck Waddo!
Queens Park Rangers today announced that they have parted company with Gary Waddock.


Waddock was replaced by John Gregory in September after a poor start to the season and was kept on as Assistant Manager. But it has become more and more evident that JG wants to bring in his own people (and rightly so). So although this news is perhaps not entirely unexpected, Waddo has left the Club.

Let's not forget, that although his time at Manager wasn't the best, that he was Rangers through and through and I will always remember Gary for his performances in the Rangers midfield when I was growing up!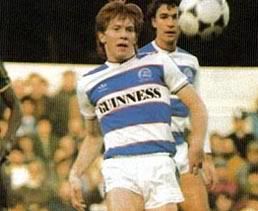 I would like to wish Gary all the very best for the future. A true Rangers Hero and we will never forget you!
©LOFTY