Just Typical...
England 0-0 Macedonia

Well, I suppose that after 3 wins on the bounce and some good performances to go with it, we were due a bad one... it was just a shame that is was the one that myself and DJ chose to go to!!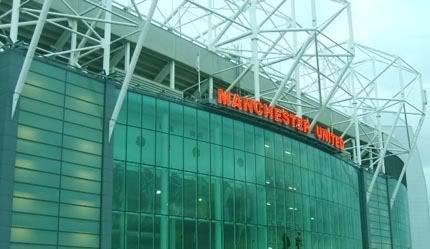 The day started brightly enough, and despite the M6 being it's normal, charming self, we arrived in plenty of time to take in the impressive Old Trafford! I personally, have been to the home of Manchester United several times watching Rangers, but it has changed a bit somewhat since then. Our tickets were in one of the newly opened 'Quadrant' sections and despite it being high up and about 14 flights of stairs to climb to get there, the view was maginificent!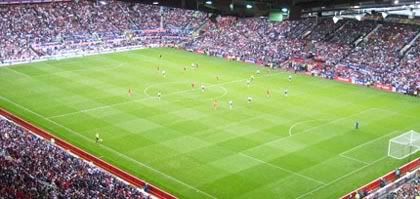 The acoustics inside the ground are perfect and the atmosphere created from the 72,000 crowd was amazing. All that was missing today was a good performance from England.

England looked inept and never really controlled the game, in fact, the better chances on the day fell to Macedonia. Wayne Rooney looked desperately low on confidence and was completely out of sorts. Stewart Downing sadly looks completely out of his depths at International level. Performances of note came from Ledley King and my personal Man of the Match - Peter Crouch. But despite not playing well, we still created enough chances to have won the game comfortably!

England: Robinson, Gary Neville, Terry, King, Cole, Gerrard, Lampard, Carrick, Downing (Wright-Phillips 70), Rooney (Defoe 74), Crouch. Subs Not Used: Kirkland, Phil Neville, Carragher, Parker, Bent.

Gladly, the motorways were a bit kinder to us on the way back as we managed to get back in time to catch Dog Chewed The Handle's second set at The Cross Pub, Maple Cross - which as always, Rocked!!
©LOFTY