Goodbye and Thank You, John Gregory
Following the 5-1 thrashing at West Brom on Sunday John Gregory has been sacked as manager of QPR. Gregory last week, received the dreaded 'vote of confidence' from the new owners and here he is, out of a job a week later. Poor results, bizarre team selections and the fact that we are sitting at the bottom of the table was probably enough to ensure the board had lost faith with their Manager - but it seems that the 5-1 thrasing at the Hawthorns yesterday was the straw that broke the camel's back.
This may not be as much of a surprise to many, but personally, I am sad to see one of my boyhood heroes leave the Club. But, I am also realistic enough to know that there is no room for sentiment in football. Results this season have been poor and the league table doesn't lie. But with new, ambitious owners on board, it was becoming more and more obvious that things just can not go on the way things are.




JG has been with us for just over a year now and his vast experience saw him save Rangers from what was almost certain relegation. I have been upset with the way some fans have turned on him so quickly, they must have extremely short memories that's all I can say. Yes, we are currently bottom of the Championship, but would NOT even be in this division if not for JG. Personally, I would like to have seen John get a bit more time. However, it is not to be and we must move on now.

I would like to thank John Gregory for everything he has done for Queens Park Rangers Football Club both as a player and a manager!!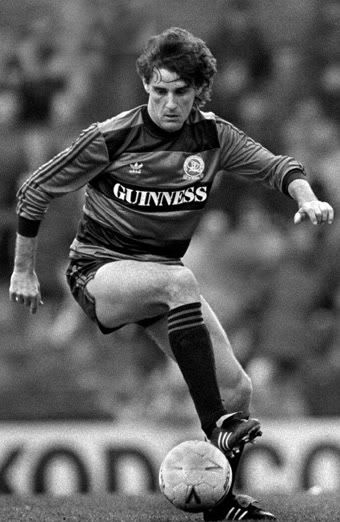 Good Luck for the future, JG!