QPR To Face A Night On The Claret
QPR 0-0 Burnley

QPR are in the hat for the F.A.Cup Fourth Round Draw, but first, face a tough looking replay at Turf Moor as the two sides played out, what was by all acounts, a dire 0-0 draw at Loftus Road this afternoon. New signing, Wayne Routledge was paraded to the crowd before kick off...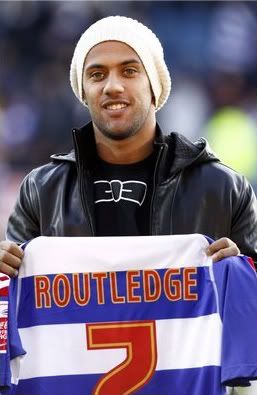 I wasn't at the game today and it was very deliberate. In fact, out of the 11 of the gang that regularly go to games, only one 'may' have attended. I can't speak for the rest of the gang, but for myself and PK, it was a matter of principle of why we decided not to go. With many clubs having a ticket promotion for their third round ties, QPR excelled themselves once again by doing the same. I am being sarcastic of course and as they stated, were 'delighted' to offer a massive £5 off from the normal match day prices. For me, this was insulting. Just after Christmas, a £15 or so ticket offer would have got a few more bums on seats for sure - for what was hardly, with due respect to Burnley, a glamour tie. For the league match, 13,226 was the attendance and with the fiver off, today, with Season Tickets not valid, the fixture pulled in just 8,896!! Whether or not me or the gang could afford to go today is beside the point, it was and indeed is, a matter of principle. Obviously, we were not the only ones...

After the considerable increase in Season Ticket prices, this was a MASSIVE opportunity for the club to let the fans see a match in the World's most famous cup competition at a reasonable price and do something that hasn't happened at Loftus Road so far this season - fill the Stadium.

Anyway, that's quite enough of me ranting and I will move swiftly on to posting the brief match report from the BBC, of which if it goes by any of the texts from friends I have received since the final whistle, it probably sums the game up perfectly...
QPR and Burnley fought out a drab draw in their FA Cup third round tie.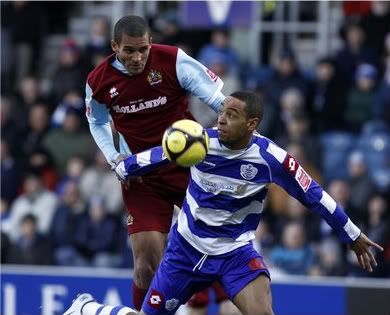 The home side, who are without a win in this competition since 2001, failed to make the most of three early chances.

Brian Jensen denied Samuel Di Carmine, Wade Elliot volleyed against the bar from 25 yards and Mikele Leigertwood miscued when well placed.

After the break, Chris Eagles ran clear for Burnley but could not keep the ball in play as he tried to round QPR keeper Radek Cerny.

The replay will take place at Turf Moor on Tuesday, 13 January.

QPR: Cerny, Delaney, Stewart, G. Mahon (Ephraim 61), Leigertwood, Blackstock, Gorkss, Rowlands, Ramage, Cook (Ledesma 46), Di Carmine (Agyemang 72). Subs: Cole, Connolly, Alberti, Oastler.
Normal service will be resumed next week as QPR welcome Coventry to Loftus Road.