Happy Days...
QPR 2-0 Southend

It seems ages ago since I have done this - reporting on a Rangers league win that is! Indeed, it HAS been ages. Rangers last league victory was 14 games ago, away at Sheffield United on February 25th! So you can probably excuse me for a being a bit rusty in this report ;)

But for all those who have seen our opening three games, you could agree that this win wasn't going to be long in coming. New boys Dexter Blackstock and Zesh Rehman lined up inthe long awaited return to the 4-4-2 formation!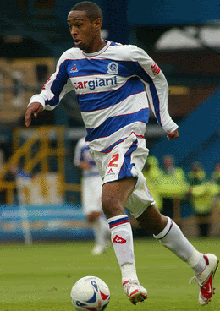 Like the Leeds game the other night, the difference was amazing as Rangers produced a sensational first half performance. An unstoppable free kick from Rowlands and Nick Ward's first goal for Rangers, saw us leading 2-0 at the break... but to be honest, it could have been 3 or 4! Rangers looked impressive in every department. Jones and Blackstock looked like they had been playing together for years, Ward and Rowlands were bossing the midfield and Rehman slotted nicely into the back four, and brought a more confident performance from Stewart into the bargain.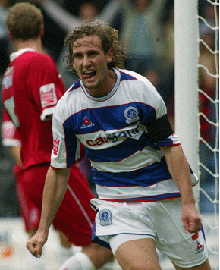 The only disappointment today, was that Rangers let Southend come more into the game in the second half. We also lost our shape a bit when Rowlands went off on 55 minutes, but chances were still being created - the best falling to Ainsworth who miscued terribly with the goal at his mercy. Southend began to create plenty of chances late on, but Paul Jones was only really tested once, saving well from Guttridge.

QPR: P Jones, Rose, Stewart, Rehman, Milanese, Ainsworth, Rowlands (Lomas 55), Ward, Cook, Blackstock, R Jones (Gallen 75). Subs: Cole, Kanyuka, Baidoo.

Gang : Lofty, PK, Corp, DJ and Phil

Lofty's Man of the Match - a close call today, but his goal settled it - Nick Ward

So, things are changing for the better down at the Rangers as the team gave us all a great result. But there is one major change that has had all of the gang talking - Rangers are now selling COLD beer and HOT food inside the stadium!
©LOFTY