Once Again Controversy Surrounds The Weekend.
Unfortunately this weekends football was marred by controversy and it really does raise the question, are our footballing governing bodies doing their jobs properly??
We'll start at Old Trafford.
Having lost to Wigan during the week, Man United looked to get their title challenge back on the rails and needed a good start against Aston Villa. That good start happened as they gained an early penalty, who won the penalty?? Ashley Young of course!
Young was at the centre of controversy early in the fixture against QPR last week and received widespread criticism from football fans, commentators and journalists for his antics and getting Shaun Derry sent off and effectively ending the game as a contest. This week he was at it again!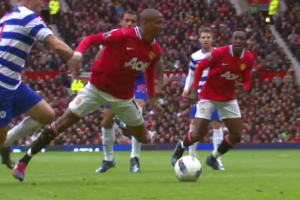 Having skipped past Alan Hutton, Young entered the box and seemingly went past Ciaran Clark at ease and there was slight contact and as Young proceeded to go down like he'd been shot, he flicked his other leg out to ensure further contact was made and con the ref even further. A penalty was awarded and thankfully Ciaran Clark remained on the field, thus giving Villa a small chance to salvage something from the game with the remaining time on the clock.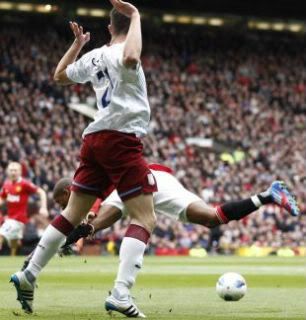 You would of thought that with the fixture being against his former employers that Young would of been more likely to stay on his feet, but clearly he has no respect for his former employers or any other footballer for that matter and is just looking to win by any means necessary, even if it means cheating.
This whole situation could of been avoided if the FA had the guts to discipline Ashley Young for his diving and because he avoided any warning or punishment he obviously saw it as a green light from the FA to do it again. Surely now the FA will do something about his play acting?? Probably not!
Ashley Young's antics have caught the eye of fellow professionals such as Ryan Taylor who tweeted
"Ashley Young is an absolute DISGRACE. He's the biggest cheat in the league. His antics are a joke …"
.
Even R's CEO Phillip Beard got in on the action and tweeted
"Difficult to take after watching numerous replays but Ashley Young could partner Tom Daley at the Olympics."
Maybe Young should go to the Olympics, he could be our greatest chance of a gold medal, let him dive off of a 50m diving board though and see if he can trip himself up in mid air and spread out like an eagle, as he does when he falls to the floor.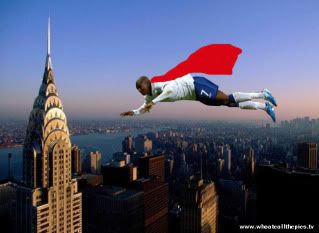 Even Alex Ferguson has come out and said that Young went down too easily. Mike Phelan, who was sat on the bench looked embarrassed and did not even celebrate Rooney's penalty, surely the club will be dealing with Young internally??
It's about time he gets a ban for simulation, if it was Luis Suarez (and I'm not a fan of his either) then he would get an instant reprimand from the FA. Suarez would be made an example out of, is it because Ashley Young is an Englishman that he is seemingly free to do this game after game?
Suarez was given an eight ban having been racist to Patrice Evra, yet John Terry was racist to Anton Ferdinand and the incident was captured on tv, yet the FA have failed to act on this. Is it because Terry is an Englishman that the FA are slow to hand out a similar offence?? Now the FA are waiting until Scotland Yard fully punish Terry for his actions. Even when that punishment is dealt by the authorities, will the FA do anything further or will they deem the police's decision as a big enough punishment and let Terry continue to play his football, thus showing that racism really is not being kicked out by the FA. The message would be if you are foreign you cannot be racist, if you're English you can be racist and be protected by the FA.
Talking of Chelsea, we'll now move onto yesterday's FA Cup Semi-Final.
Once again the call for goal line technology is out there after referee Martin Atkinson wrongly awarded Chelsea a goal when the ball had not crossed the line after Juan Mata's shot was blocked by John Terry's arse and then Assou-Ekottu cleared off the line when laying down.
This is the same Martin Atkinson that did not see Clint Hill's header go two yards over the line when we played Bolton a month ago. Was this decision lingering in his head??
Clint Hill's goal not given.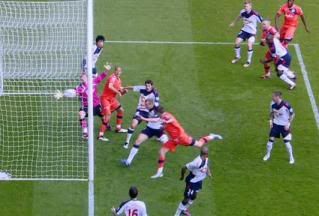 Juan Mata's goal that was allowed (camera at an angle).
FIFA have a meeting on the 2nd July to discuss the introduction of goal line technology and surely we will finally see our beautiful game surrounded by less controversy and assist our referee's with the help they they really do need.
All it will take is to put the fourth official behind a TV screen and review the actions and communicate through the earpieces that referees already have and use rarely. At the moment the fourth official has the task of standingon the sidelines and holding up the electronic board to signal when a substitution is occuring and also to signify how many injury time minutes there are. At least by utilising the fourth official we will now have a network of communication from the field of play and also from a technological point of view ensuring that the important decisions, like goals being rightly given or disallowed and do not change the course of games by giving teams an advantage of wrongly being given a decision in their favour.
Yesterday Spurs were cost the chance to play in an FA Cup Final due to Chelsea being a second goal advantage and giving the North Londoners an even bigger mountain to climb and Spurs recent form does not look like improving when they had a chance to reverse their fortunes yesterday.
These decisions are cruel and can deplete a squads confidence even further when they are already on a bad run of form.
Football is beginning to head in the right direction and as soon as technology is introduced and followed by the punishment of players cheating to gain an advantage then we will find even more of us walking away from games appreciating teams performances and stopping heating debate between rival fans.