After The Lord Mayor's Show...
QPR 0-1 Coventry

It was certainly a case of the above today as Rangers recent good run came to a disappointing end. After recent results, especially the outstanding win at Cardiff, many must have thought that beating Coventry would be a formality... sadly, it was not to be.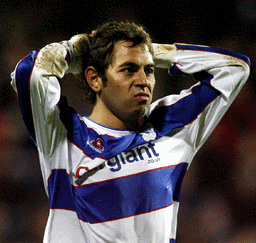 With last weeks celebrations at the Brook House still firmly in our minds, the gang seemed pretty confident. Although mediocre, the first half was pretty even with both sides having chances. But just three minutes into the 2nd half, Coventry took the lead - Stefan Bailey lost possesion, Adebola turned Rehman perhaps a bit too easily, Royce hesitated, and the big striker fired home.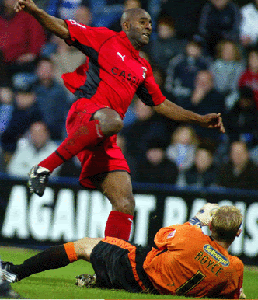 As the second half wore on, it was becoming more and more evident that it wasn't going to be our day. Although Rangers played some good, tidy football in and around the box, we lacked that killer ball. Jones, Smith, Gallen and Cook all had good chances to level the scores, but for only the third time this season, Rangers failed to hit the back of the net.
QPR: Royce, Bignot, Rehman, Stewart, Mancienne, Ward, Smith, Bailey (Rowlands 56), Cook, Blackstock (Jones 44), Nygaard (Gallen 56). Subs: Thomas, Milanese.
Lofty's Man of the Match
- without a doubt -
Lee Cook
- outstanding yet again today.
Okay, so it wasn't a goal fest, nor were there the thrills and spills that we have become used to over the past weeks, but one thing you just couldn't knock was the effort and work rate from the R's. Coventry were well organised, worked hard and at times, were very physical and definitely deserved something from the game. Whether or not they deserved all 3 points is another thing? Albeit assisted by one of the worst refereeing displays seen at LR this season!

It just wasn't to be...
©LOFTY