Confusing...
Palace 3-0 QPR

Although a London derby, Palace is never one of my favourite away days as it takes just as long to get there as will do to Stoke next week. Also, Corporate went, well, Corporate for this one and PK's work called him out at the last minute, meaning I had to endure the events on my own. I deliberately didn't take my camera as the view from the away end is obscured by a huge pylon(although I did take one with my phone).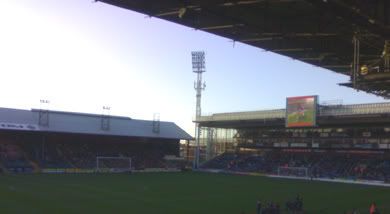 As for the game, well the title just about sums today up!

Firstly, the team selection was confusing - with Cook missing, JG started with 4 strikers. Was it a 4-3-3 with three strikers or 4-4-2 with strikers having to play out of position?

The result was confusing - people will see the result and think that it was nothing more than an easy win for Palace! Rangers simply dominated the 1st half, created lots of chances and missed two sitters! One from Rowlands and an incredible open goal miss from Marc Nygaard!!

The Rangers second half performance was confusing - although we were 2 down at half time, we were by far the better side. But the heads went down and we rarely threatened the Eagles defence at all! Morrison added to Freedman and Kuqi's first half goals three minutes from time.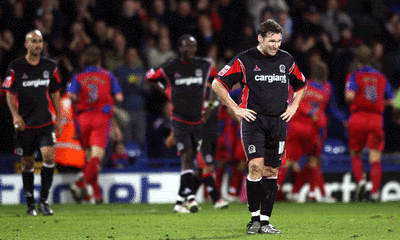 QPR: Royce, Bignot, Rehman, Stewart, Mancienne, Rowlands, Smith, Blackstock (Furlong 75), Gallen, Nygaard (Ward 75), Jones Subs: Cole, Bailey, Milanese

Lofty's Man of the Match - Michael Mancienne

There is nothing more I can really add to this report. As I sit here writing this, I am still confused. The defence will no doubt take all the flack again. But all three goals could have been prevented. Kuqi got the better of Stewart to pull the ball back for Freedman for 1-0. An uncharacteristic mistake from Simon Royce, saw Kuqi's effort squirm through his legs for 2-0. Morrison tapped home Soares's cross near the end. But as per the Sunderland game, the goal had a huge offside feel about it!

Like I said, confusing...