Charlie's R Angel.......
The R's were back in action following the International break and on the horizon was a good old fashioned London derby against South Londoners Charlton. Could Rangers' get back to winning ways?
The gang arrived in near full strength, with only PK missing out through illness this week.
It was an early entrance for Lofty, Jenson and myself as we gained a prime position to watch the Merseyside derby whilst Sam and Luke enjoyed an early beer down the White Horse and Jess took to Westfield shopping for Xmas presents.
As we saw Lukaku score the equalizer for Everton Lofty accidentally squeezed his cup of tea and burnt his hand, his third misfortune of the day following his xbox controller breaking and forgetting his pin number for his card, it could be old age creeping in for the poor man!?!
The team news broke just after two as we saw Junior Hoilett miss out with his 12th hamstring injury of the season. He was replaced by the returning Niko Kranjcar.
Rangers' got off to a flying start and dominated the opening 15 minutes, with Kranjcar and Austin coming the closest for the home side.
Rangers' were in total control and making it look like a training game at times as they retained possession at ease and popped the ball around but at times without any real threat as they passed around the back line and deep in midfield.
Charlton, as you would expect, did have a few moments where they un-nerved the home fans and when Rob Green had to be in top form to stop Cousin's excellent 25 yard effort you did begin to wonder whether we would be made to pay for not making the most of all the possession and not making the most of the chances that had been created.
Rangers' were finally rewarded five minutes before the break.
Charlie Austin took control of the ball just inside the Charlton half and found himself in acres of space as he advanced then he took a swing from 30 yards out and we saw the saw move around like a beachball and just as it seemed that Hamer was going to get his hand to it, the ball took one final swerve away and hit the top corner as Loftus Road watched in amazement. This is an early contender for goal of the season in my eyes and all those that have bad mouthed Austin over the past few weeks can finally shut the hell up and enjoy what a talented and hard working striker we have at the club.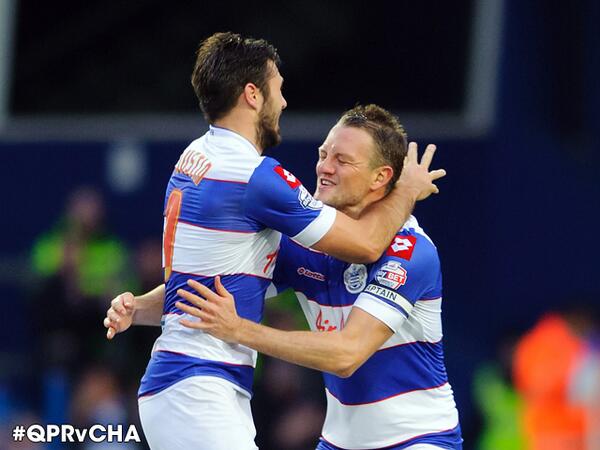 Rangers' were deservedly leading at half time but the only disappointing thing is that it was only a solitary goal that was the cushion. The possession that was kept by the R's was phenomenal, however it is just a question of whether that could be maintained for another 45 minutes as every team has a spell in every game, could the lead be extended?
Charlton came out in the second half with a lot more purpose and it looked like Chris Powell's team talk had rejuvenated the visitors and on several occasions there were a few scares along the way and mid way through the half in looked like Charlton could have been awarded a penalty, which we gladly saw waved away.
Rangers' slowly got a hold of the game as the game drew to a close and we saw an Austin/Johnson partnership look to have some real promise as they linked up superbly on several occasions only to see Austin miscue his best chance.
As injury time drew to a close SWP waltzed through the Charlton defence before looking like his mis-hit his shot and just as we thought it was going to dip into the far corner the ball bounced off the top of the bar before being cleared to safety.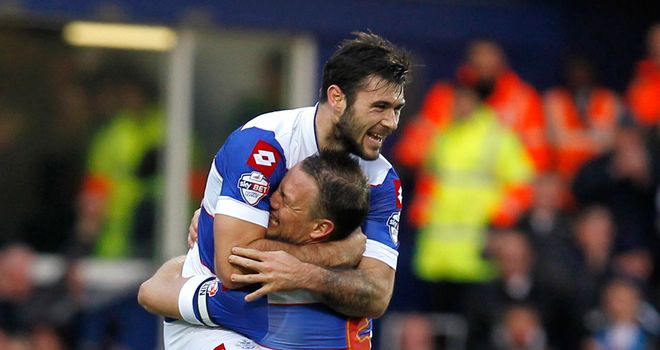 After a great first half performance we saw a contrasting second half, with Charlton presenting a lot more of a threat and all it would've taken was once mistake or deflection and the visitors could've quite easily taken something away from the game. We really need to start being a lot more ruthless and putting teams to the sword and give someone a real hiding, it's got to happen at some point soon surely??
Onto our
Man of the Match
. This week we have three nominations from the gang. Sam's vote went to Joey Barton, Luke and Jess voted for Assou-Ekotto for his excellent performance at the heart of the R's defence. However our winner with votes from Lofty, Jenson and myself is
Charlie Austin
for his superb goal and a great all round performance. Austin never stops working and puts in a massive shift for the team, often without too much service.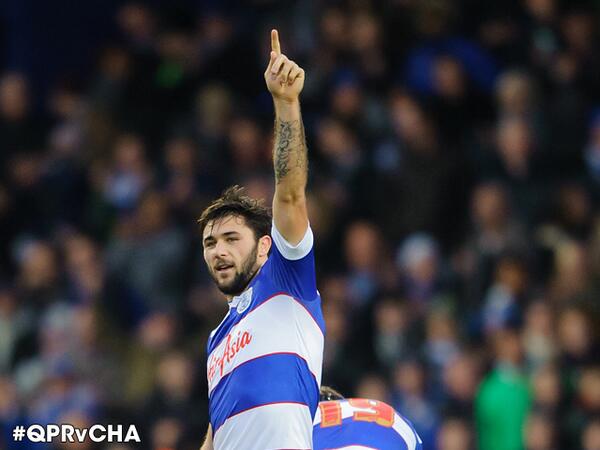 Lofty will return next week with one of his excellent reports from Doncaster.