Rangers' at the double on deadline day.
Today on deadline a rare thing occured, the R's actually made two signings and made those of us that sat in front of Sky Sports News at somepint during the day actually have something to shout about as Rangers' added to their ranks with two strikers who will hopefully provide some added firepower that will keep us in the higher part of the league.

First to come along was a target of a few years ago and finally Rob Hulse will pull on a blue and white hooped shirt some four or five years after we originally tried to sign him. There were fears over the result of a medical but apparently all of that has been overcome and at roughly 8pm tonight the conformation was received by the club and the three year deal for an undisclosed fee from Derby is now official.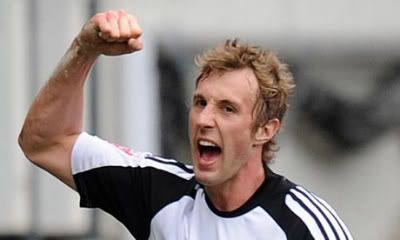 Hot on the heels of the Hulse signing comes the announcement that Tommy Smith will also join the club on a three year deal from Portsmouth, also for an undisclosed fee.
Again the paperwork for this reached the club at roughly the 8pm mark so we can consider this a good job done on both deals.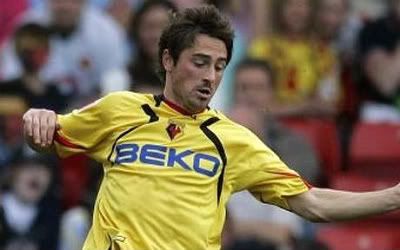 Signing these two top quality strikers definitely highlights the R's intentions to go on the rampage and have a real go at pushing for the promotion and play off places and hopefully the good times will continue for us down in W12.
Welcome to both Rob and Tommy, we hope you enjoy the rollercoaster ride that we have here down in West London!
UUU RRRRRR'SSSSSSSSSSSSSSSSSS