A Good Point...
Barnsley 0-0 QPR

Rangers picked up a decent away point against FA Cup Quarter Finalists, Barnsley at Oakwell this evening.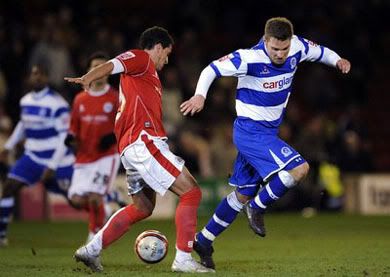 It was due to the Tykes FA Cup heroics, that this game was rearranged for a Tuesday night and for one reason or another, none of the gang made this difficult midweek trip. The game was featured on London radio, and I have made no secret in the past that listening to this particular commentary, is often more painful than actually being there. So instead tonight, I will bring you 2 reports of the game - one brief rundown from the BBC website and the other, from Leeds based fan Vickie, who was at the game with Paul and Joe this evening, who gives us her honest and diplomatic view of the events at Oakwell...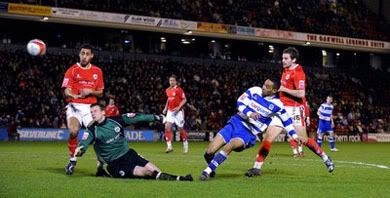 From the BBC -
FA Cup quarter-finalists Barnsley were brought down to earth by QPR who left the home side without a win in three league games.



The Tykes dominated the first half and Istvan Ferenczi went close when his headed effort rattled the post.

The Hoops fought back after the break with Martin Rowlands forcing Luke Steele into saving a 25-yard effort.

Akos Buzsaky's low cross should have been converted by a QPR team-mate while Lewin Nyatanga denied Angelo Balanta.

And from Vickie -
'We were Shite, was a crap and boring game - and was freezing!!'

QPR: Camp, Delaney, Mancienne, Blackstock (Vine 78), Buzsaky (Stewart 94), Rowlands, Connolly, Agyemang, Hall, Leigertwood, Balanta (Ephraim 63). Subs: Pickens, Lee.
With not being there tonight, I can hardly summarise, but am happy enough with the point and certainly would have taken a draw before kick off!