A Waste of an Afternoon......
We returned to Loftus Road after the Christmas festivities to enjoy what looked like a tasty London Derby against Crystal Palace in a game that neither side wanted to lose. Could we recover from our Boxing Day disappointment at Arsenal?
Just twenty four hours before the game Neil Warnock was given the axe so we could not welcome our former manager back to where he guided us back to the Premier League a few seasons ago.
This came as a shock to ourselves and probably a few of the Palace fans as there were games, like this one, where he could of redeemed himself and gained confidence from the board and fans alike. It was Keith Millen who took caretaker charge yet again for the Eagles.
The gang arrived quite early on at Loftus Road in what was a game that Jess wanted three points from more than any other team as she hates Palace as much as we hate Chelsea and Reading! Early jokes around Lofty, PK and Jenson buying Jess a half and half scarf as a late Christmas present went around when Jess, Sam and myself arrived in our usual meeting point. Zach was already in attendance and Luke arrived slightly later after he was at a kids party early this morning, it's nice to know he has friends close to his mental age.
Several changes were made from the Boxing Day defeat as some of our "better players" returned to the starting line up in a more familiar 4-4-2 formation. The biggest shock was the inclusion of Junior Hoilett to the starting eleven after his shocking exhibition of crossing at the Emirates.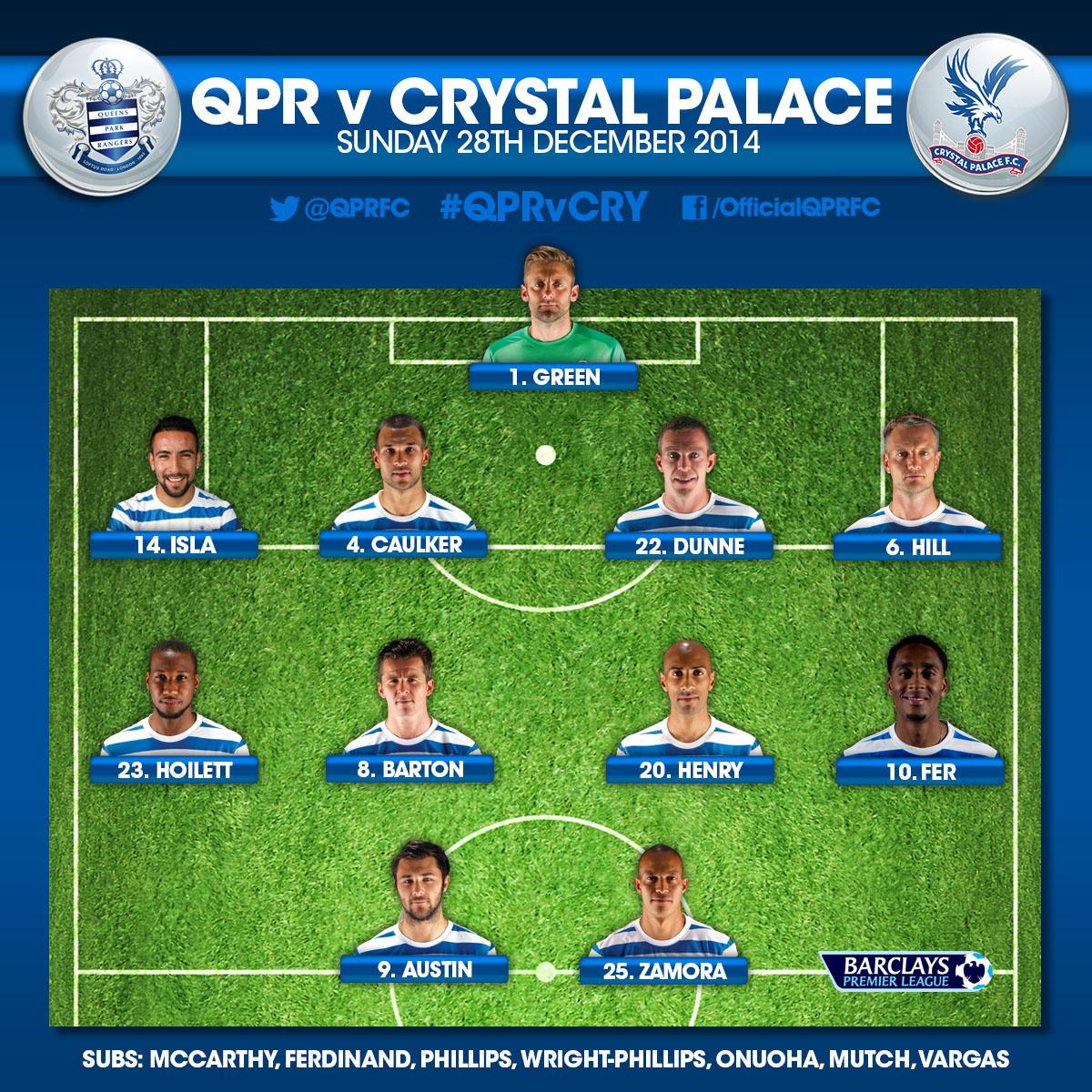 This definitely was not a game for the football purist and in all honesty it's probably the worst game I have attended in a long long time!
The first half had very few chances to note with Austin having a pot shot well held by Speroni and at the other end Puncheon hit the post with a curler and Zaha failed to make the most of the follow up.
The highlight of the half was the minutes applause for former R's defender Clarke Carlisle on five minutes, we all wish him a speedy recovery!
The second half was much the same.
Leroy Fer volleyed just wide and shortly after saw Speroni make a decent save.
Caulker had one cleared off the line by McArthur from a Barton corner as Palace had a late claim for a penalty but Jess informs me that it was a shocking dive!
In-between all that was long ball after long ball after long ball after long ball after long ball...... you get my drift!
As mentioned before this has to be one of the worst games we have been involved in for a while. Palace were playing a long ball game to three pacey wingers who could've forced a mistake out of our defenders, however whenever we played long ball it was always aimed at Zamora and he probably won the ball three or four times during the entirety of the game. It was clear that we needed to change things and get another ball player on the field so we could actually pass the ball around rather that hoofing and hoping! Austin received no service at all today and that's the reason he didn't threaten the Palace goal we we threatened very little overall!! There was no plan b, just hoof it and hope....
As for Hoilett.... I've given up on him! He continues to run down dead ends, doing stepovers and going inside and out rather than doing what he used to be good at, running at people and beating them with pace! The same goes for Phillips, how have we ruined two decent wingers and reduced them to being utter crap?? Barton's delivery was terrible pretty much all game and for me very few players come out of today with any credit at all.
So for our
Man of the Match
. PK gave his vote to Richard Dunne whilst Lofty voted for Karl Henry who was superb today in my eyes. However with four votes from Jess, Sam, Luke and myself was
Maurico Isla
. Today we saw how good he could defend and kept a very tricky Bolasie very quiet all game! Let's hope he continues to put in performances like this!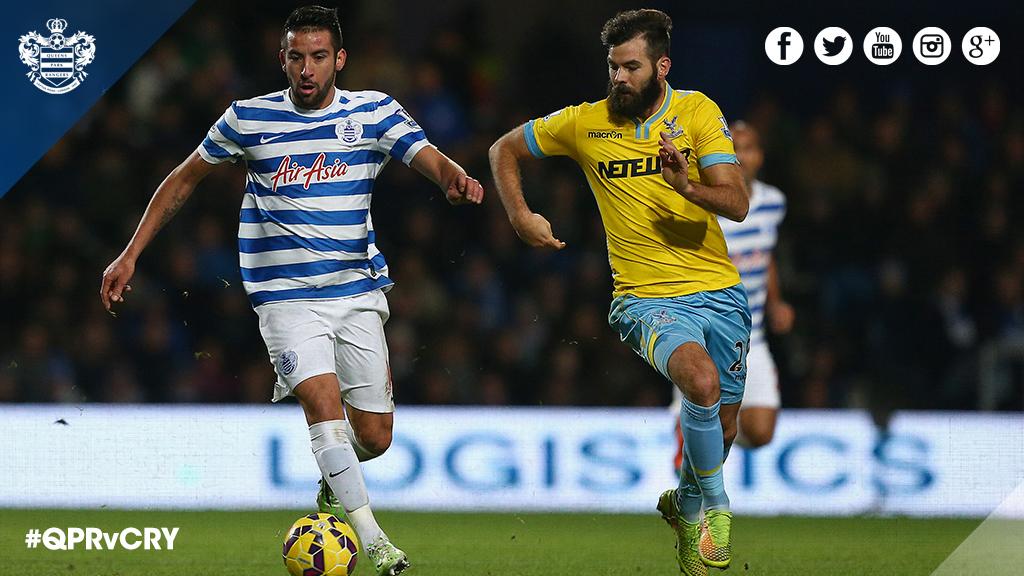 I will return on New Year's Day following our home game against Swansea. One thing can be sure, we won't be getting a sore neck looking up in the air after this game!!
Enjoy the New Year celebrations and here's to a fantastic 2015!!!