Cullip In, Ward Out...
Rangers made third transfer window signing with experienced defender, Danny Cullip joining from Nottingham Forest.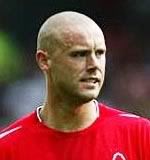 The 30 year old has signed and 18 month deal and is likely to make his debut for the R's at home to Burnley on Saturday.

Welcome and Good Luck Danny!!

Also, Nicky Ward has joined Brighton on loan until the end of the season.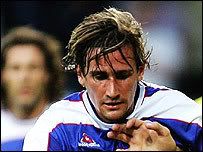 Nick has been disappointing and dare I say, 'over hyped' in his short time at Loftis Road and joins Matthew Rose, Egutu Oliseh, Kevin Gallen, Jon Munday, Scott Donnelly, Tommy Doherty, Sean Thomas, Matthew Hislop, Ian Evatt and Ugo Ukah through what has become a revolving door at Loftus Road.

©LOFTY