No Luck from the Black Cats...
QPR 1-2 Sunderland

Firstly, an apology for this report being later than the norm. But trying to sum this one up quickly would have probably kept me up until the early hours of this morning - and believe it or not, I do work for a living and need my sleep like everyone else ;)

To the neutrals, a 2-1 defeat would probably suggest that this was a pretty close game... don't you believe it! Sunderland were well worth their win and if they were wearing their shooting boots, the scoreline could have been a lot less flattering! Credit must also go to the travelling support. I have often wondered, especially this season, who on earth arranges these fixtures and would force fans to travel from the North East of England on a cold Tuesday night? So a turn out of 2,500 plus Mackems was impressive to say the least, although the noise level from the away end wasn't so impressive.

Another disappointment on the night, was to find that the game was being refereed by Uriah Rennie. I don't often go on about the officials on these pages, but this was yet again another shocking display! A display which shows exactly why he has been removed from Premiership duties. Sadly, the officials had a major impact on tonight's outcome, firstly, Sunderland's opening goal(from Murphy) which looked a mile offside - not only provoking an angry reaction from the players, but the supporters too! Not that I am condoning the actions of the idiots who decided to pelt the linesman with bottles! Also, the decision to rule out Blackstock's header, for offside, minutes later.

Ironically, do these idiots realise that the incident led to 5 minutes of stoppage time at the end of the first half - the last of which saw Leadbitter scored Sunderland's second goal??

Rangers were always going to be up against it from there on in and despite Ray Jones pulling a goal back on 73 minutes, Sunderland went on to miss an open goal and hit the post. Incredibly, we could have stolen a draw as Nick Ward brought a fine save out of Davis in the final minute.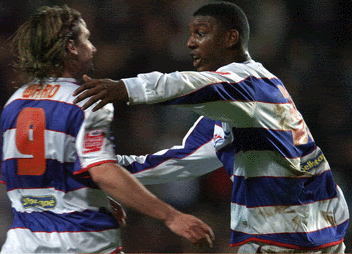 QPR: Royce, Bignot, Rehman, Ward, Gallen, Rowlands, Cook (Jones 46), Stewart, Blackstock (Furlong 81), Smith, Mancienne. Subs: Cole, Bailey, Nygaard.

Lofty's Man of the Match - Martin Rowlands

If you take away the performance of the Officials, there are no complaints about the result. Sunderland were by far the better team on the night and look a good, strong side under Roy Keane. Rangers showed plenty of fight and passion of which plenty more will be needed in the weeks ahead, but it just wasn't our night.

I must just mention how great it was to see Paul Furlong make his long awaited comeback from the bench on 81 minutes. Welcome Back Furs!!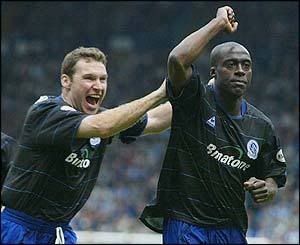 ©LOFTY